Wedding Guest Fashion Idea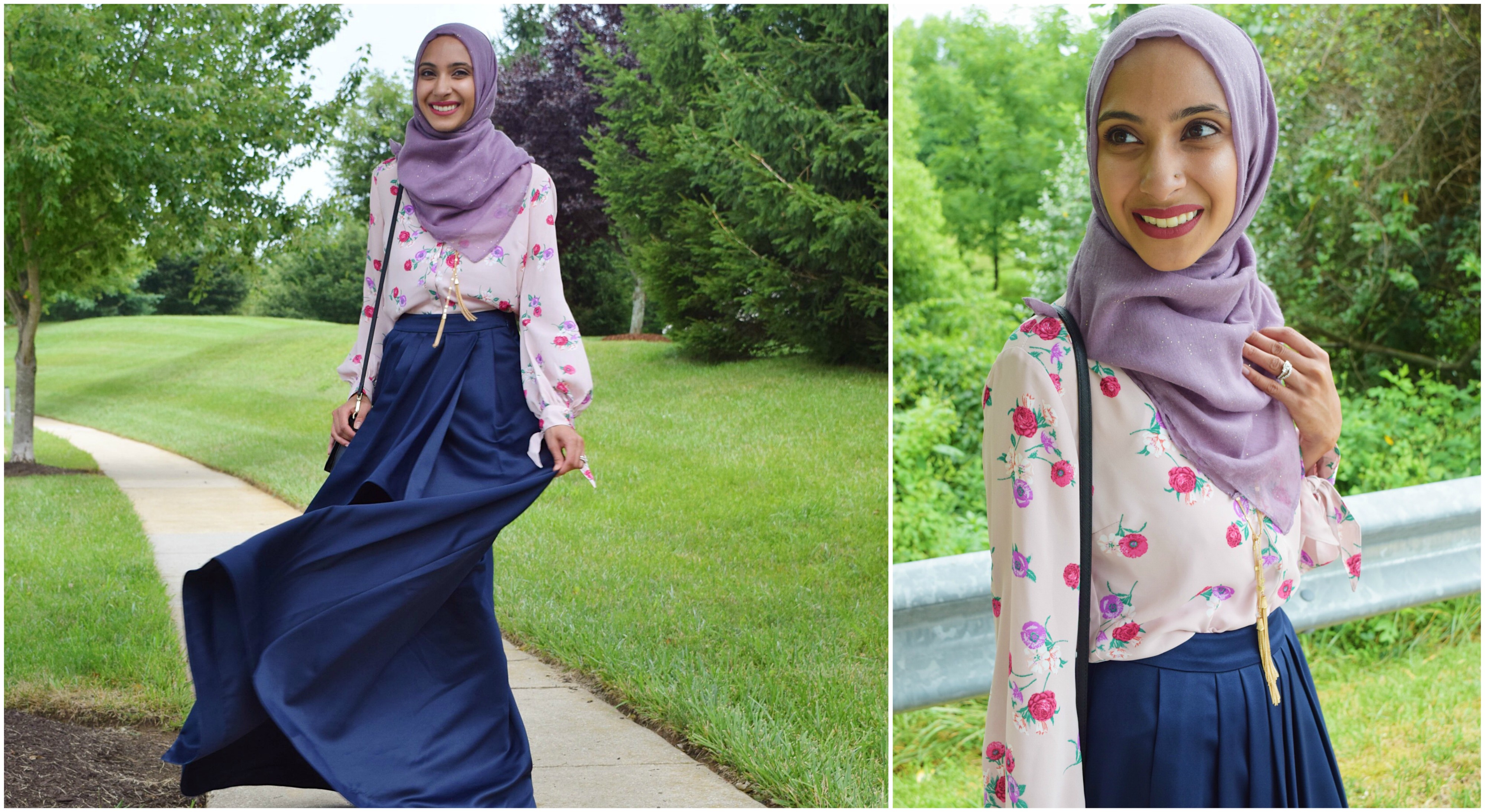 Summer weddings are in full force! We just attended a wedding event this past weekend and will be attending another this coming weekend!
Dressing up for weddings is the best part! Wearing an outfit that makes you feel like a million bucks is what we aim for without spending a million bucks 🙂 With what seems like a 100 weddings we have to attend this summer, I feel like I am running out of clothes to wear. So, I'm changing it up from the typical pakistani/indian attire and going with an elegant ball gown skirt and a floral top!
The star of the show for this wedding guest fashion look is the navy Eliza J ball gown skirt that I snagged up for only $37. You can mix and match any color top to go with the skirt and add a few accessories to make the whole look come together. By the way, the skirt also comes in a dark red color!
I'm obsessed with this floral top! It's on sale now for $25 which is a steal! I love the bow tie sleeves. It adds such a nice feminine touch to a formal look.
The necklace I'm wearing is stolen from my youngest sister which I'm totally keeping by the way. You can't see it but the top part is a choker and the second layer has two long chains that I tied together. It was only $5 but looks like a million bucks!
My clutch is Kate Spade was the perfect touch to bring everything together. I love that this clutch is not just for show, it can actually fit my phone or a diaper for Hoda hah!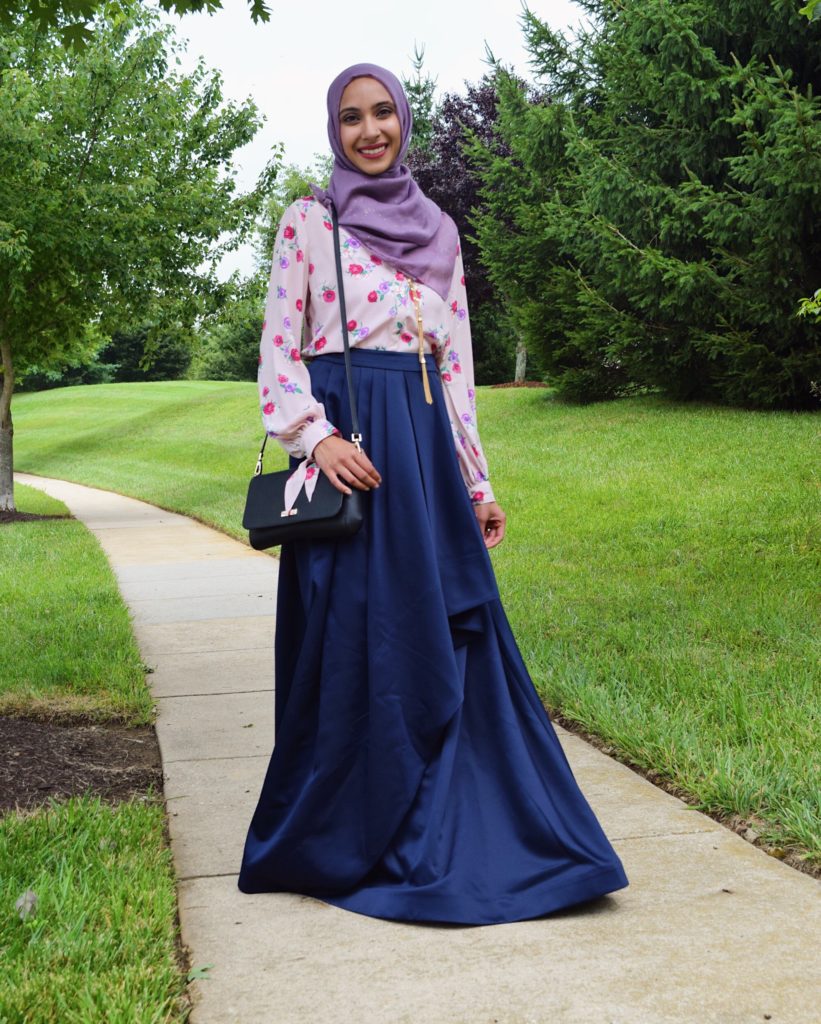 SKIRT

| 2.

FLORAL TOP

| 3.

NECKLACE

| 4.

CLUTCH

|5.

HEELS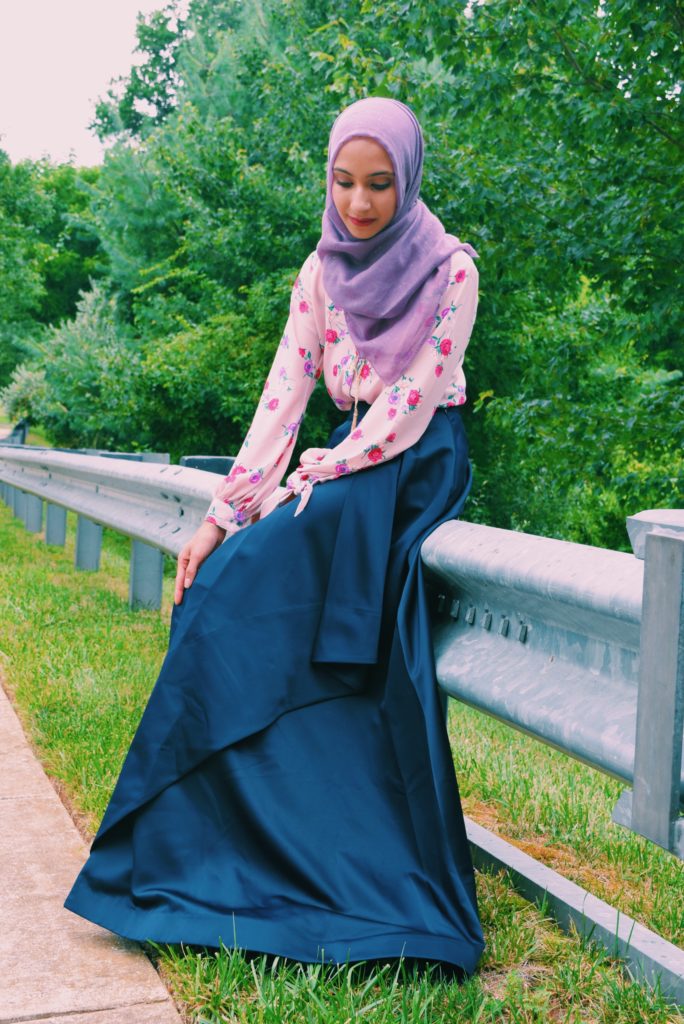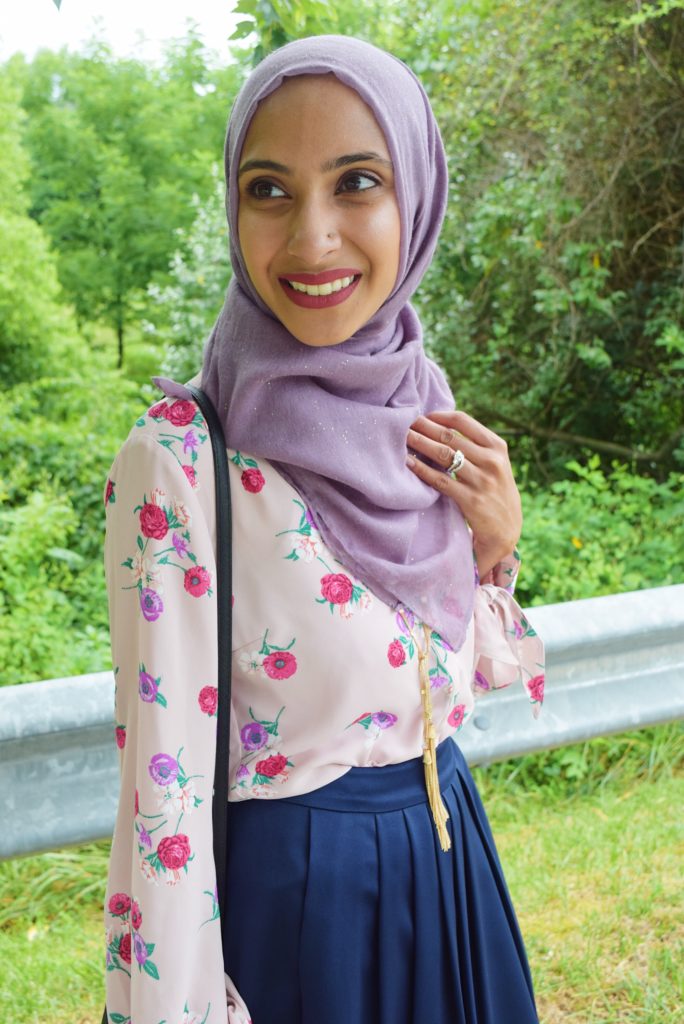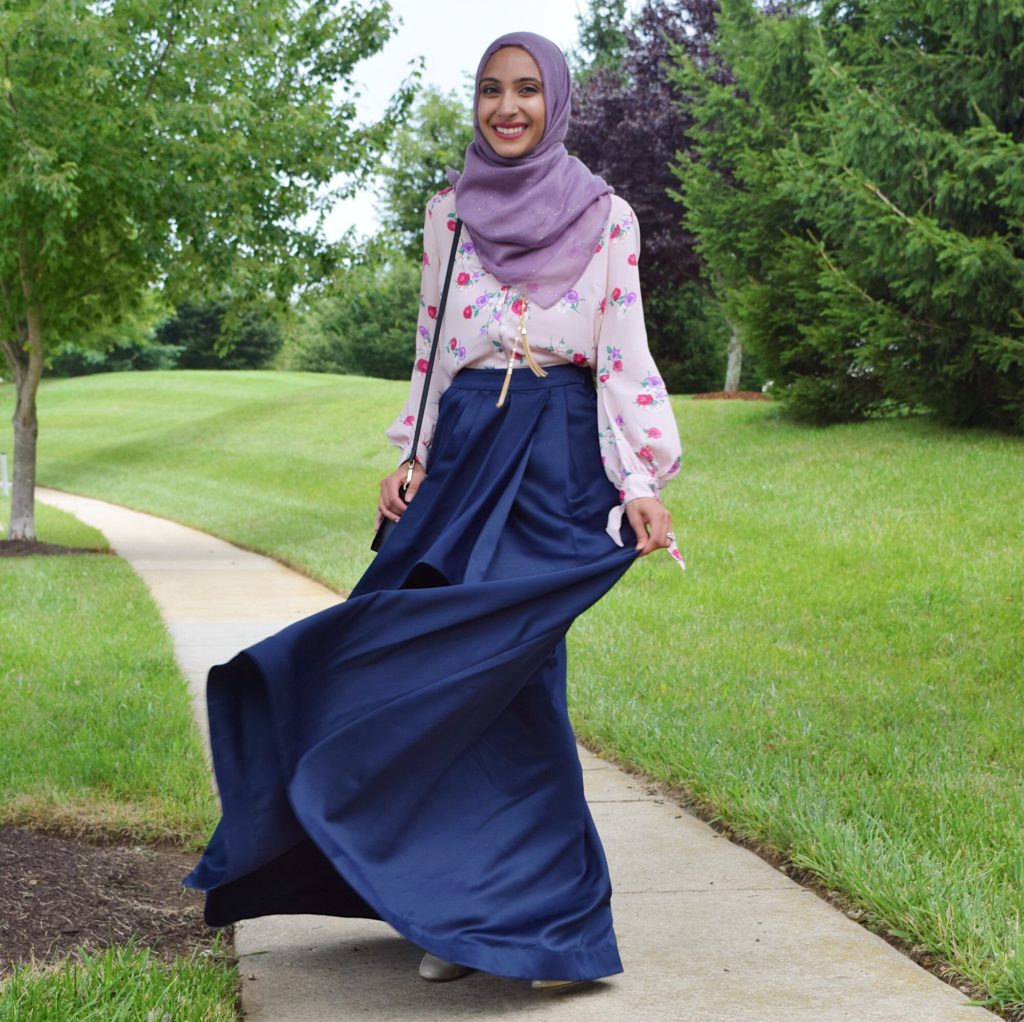 ---