Fall Wardrobe Essentials 2017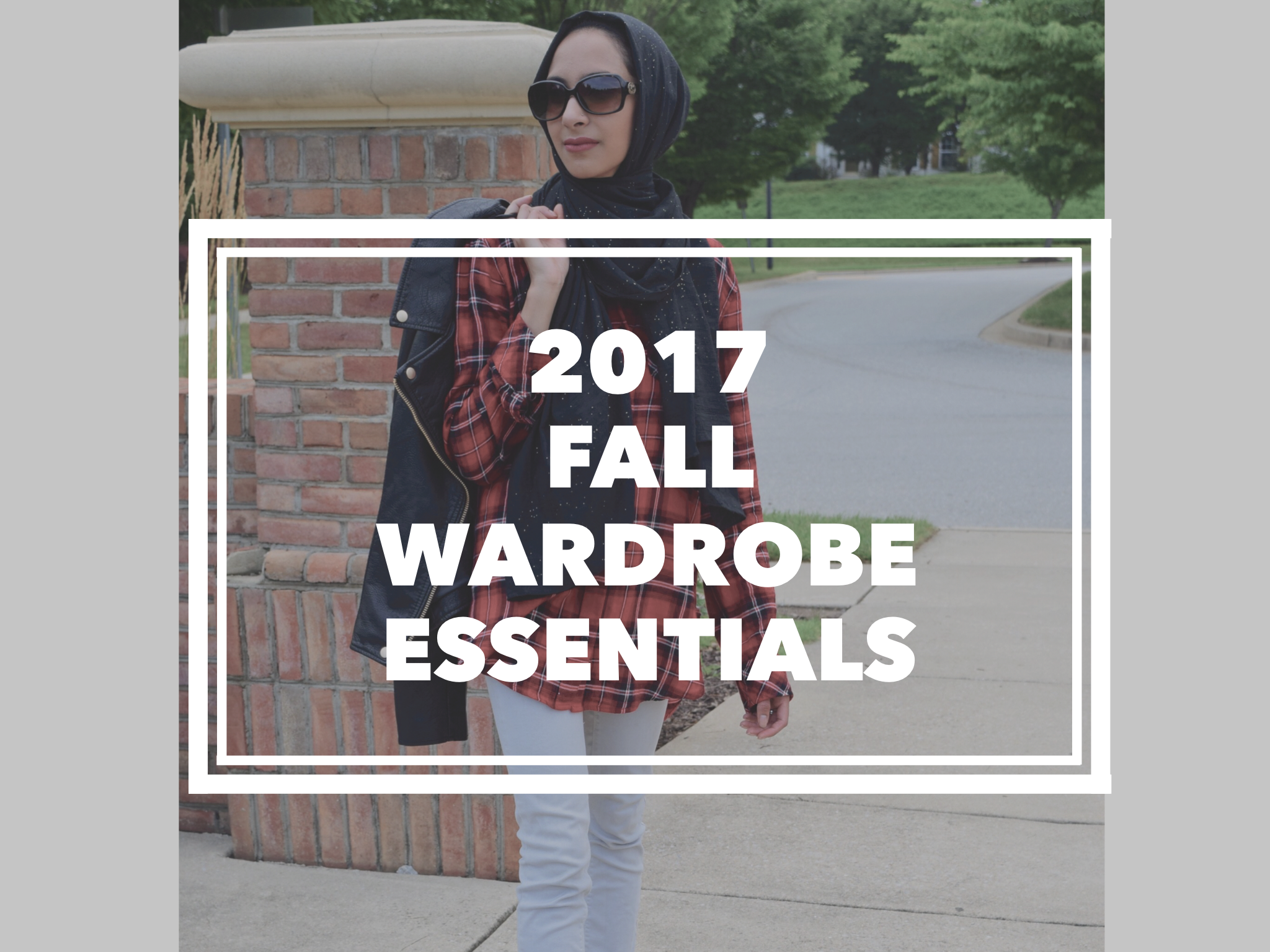 My favorite time of the year is finally approaching! We still have a few weeks before it's officially fall but it's never to early to start shopping for my fall wardrobe.
Earlier this year I did a massive overhaul of my closet. While we were renovating it I decided to get rid of the clothing items I haven't worn in a while. My thought process was that if I haven't worn it in the past year, then it's time to toss it. Every piece of clothing and shoes that were in good condition, I donated.
Now it's time to refresh my wardrobe with a few essential pieces that can be worn multiple times in various different ways. Here's my list of 2017 Fall Wardrobe Essentials at various price points. Majority of these items are on sale now so if you like something, grab it ASAP or it'll sell out. I'll be updating my list as things sell out or if I come across anything else so keep coming back!
2017 FALL WARDROBE ESSENTIALS
FALL SHOES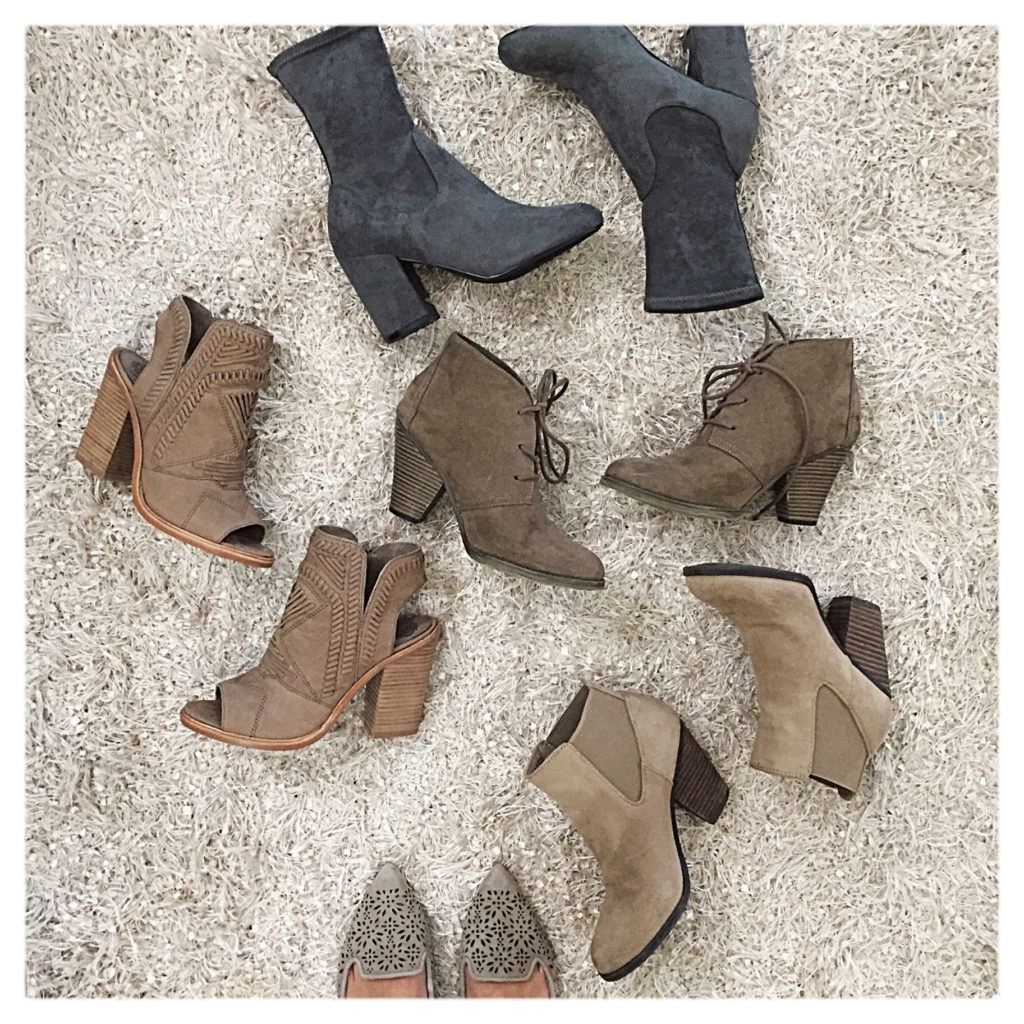 Let's start with shoes because I live for stylish shoes especially boots. I put together a list of ankle boots, with and without heels, tall boots and booties.
Ankle boots are super comfortable and can be worn with many different outfits including skirts and dresses.
Tall boots are essential in your fall wardrobe since they provide warmth and will never go out of style. Riding boots that come up just below the knee are my favorite types.
Booties are necessary if you're looking to dress up for an occasion. Wearing booties with skinny jeans or a dress adds the perfect touch.
We can't forget about your everyday flats. I am in love with a few flats this season especially the Sam Edelman bow flats in pink velvet. The color is just stunning and surprisingly enough it goes with so many outfits. These flats are really popular and my size was sold out for the longest time. They just came back into stock and I grabbed them immediately. They come in many different color so just click the image to see for yourself.
JEANS
I am currently loving the olive green and mauve pink pants for fall! They are so incredibly stretchy and comfortable. These pants are ankle length which look perfect with booties and the pink flats i just mentioned above 🙂
Of course, you can't forget your denim jeans. I just recently discovered high waisted jeans and I have to say I don't know why I've been wearing low waisted jeans all this time. They are so comfortable and I don't have to worry about them riding down.
Black leggings is a must for your fall wardrobe since you can wear them with just about anything. I like to wear longer tops or long sweaters with leggings and pair them with tall boots for a more modest look.
SWEATERS/ CARDIGANS
Sweaters and cardigans are a no brainer so here is a list of some of my favorites. This season I've been going for the oversized sweater look.
JACKETS
I recommend picking up a utility jacket this season. You can layer it on top of any t-shirt or sweater. It's also perfect for rainy days.
I absolutely love fitted moto jackets! It looks so flattering and makes you look tall lol! I listed my favorite faux leather jacket I picked up at the Nordstrom sale. A suede option would also be perfect.
Denim jackets are also great for fall if you're going for a casual look. One of my favs is the one I picked up recently which is a denim hoodie jacket. The sleeves are hoodie material and the inside is nice and warm.
TOPS
The good thing about fall and winter is that you don't really need to worry about wearing fancy tops. I just wear a short sleeve or long sleeve basic top and layer it with either a sweater or light jacket. I do however love plaid shirts when they're worn on their own. Nothing screams more fall than a plaid shirt. I listed a few at amazing prices!
HANDBAGS
Ok, this is my most favorite list! I try to find one bag that I can use throughout the season and will go with everything. I like to stick to the neutrals such as beige, camel or even black. Sometimes I have one standout piece like this Rebecca Minkoff cross body  bag in olive green that is also very fall appropriate.
I hope this post was helpful as you start to fill up your fall wardrobe! Happy Shopping!!
You can check out my last post
here
---