6 Ways to Fit Exercise into your Day with Kids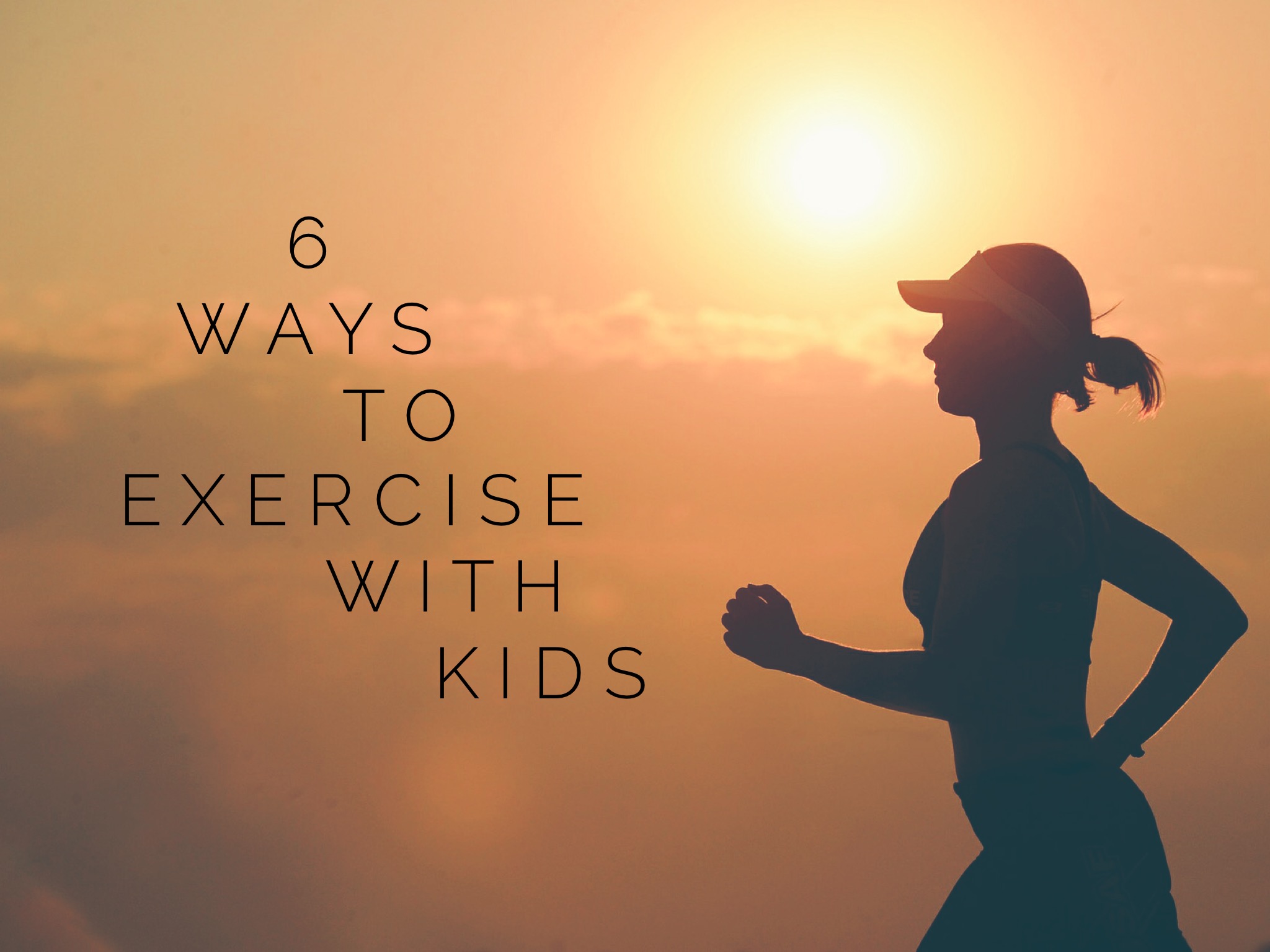 I have always enjoyed working out to a certain extent. I used to go to the gym and get a little workout in regularly before my daughter was born. Now that I have a toddler running around, it can be challenging to get out and go to the gym like I used to. I used to let that stop me from workout completely until I started incorporating simple exercises throughout the day at home. Working out on a daily basis makes me feel like I can conquer the day and I love that feeling!
Finding time to exercise with kids can be a challenge. Here's a few tips on how to fit exercise into your day with kids. Not only will it make you feel physically fit but exercising regularly promotes a stress free life and happiness. I am posting this in hopes to get you all up and moving as well as a reminder for me to continue my efforts in living a healthy and fit lifestyle.
6 Ways to Fit Exercise into your Day with Kids 
With kids during playtime
Most times I can't just leave Hoda to play on her own, she will force me to come back and play with her so I decided to take advantage of playtime and incorporate exercises that Hoda can easily follow along. My husband taught her how to squat recently so when she sees me doing it she follows along. It's a great way to get your workout in which seems like playing to the kids.
While cooking
I don't know about you but when I'm cooking, I end up standing in one place at the stove. So I incorporated some leg exercises to keep me moving while I'm in the kitchen.
During nap time
Nap time is the best time to get a work out in especially if you want to use weights. The nap time is short so take advantage of it by making a schedule of what parts of the body you want to work out.
Early morning
Exercising in the morning before your kids wake up is the best way to get the day started. It gives you energy to tackle the rest of the day. It can definitely be hard if you are not an early riser but the days I make an effort to work out first thing in the morning, the better I feel throughout the day.
Put your kid in a stroller and go for a walk
Pack some snacks for the little one and some water for you and go out for a walk/run. There's no excuse especially if you have one of those jogger strollers.
Short exercises througout the day
Incorporate physical activity throughout the day. Do push ups during commercial breaks, squats at playtime, calf raises while washing the dishes, etc.
Don't think you have to go to the gym to workout. Working out can be any form of physical activity. Remember any exercise is better than no exercise.
For my other motherhood related posts, click
---
---