How to Keep your Toddler busy on Airplane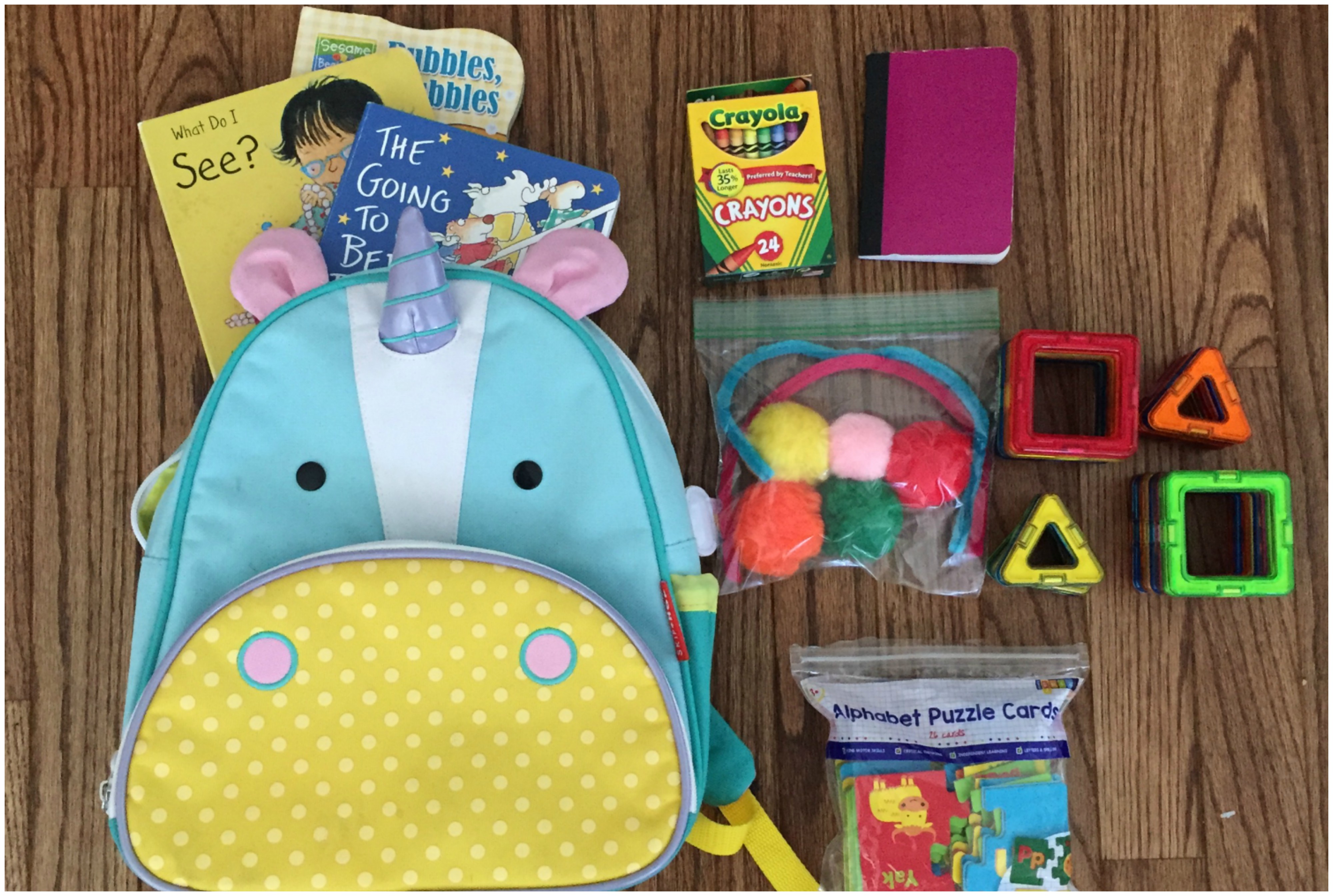 Airplane Busy Bag Ideas for Toddler
We got back a week ago from our short trip to Dallas to visit family and friends! Hoda and I both got really sick soon after so that's why I've been a little inactive here on the blog 🙁 We are feeling much better now and I am so ready to get back into the swing of things! 
Hoda is such an active and an always on-the-go kid. She doesn't sit still for long and always needs things to keep her busy. Because of this, I was worried that on the plane ride to Dallas she was going to be jumping off the plane walls. Sure enough she was a little crazy for the first couple hours before she fell asleep. We took her to the Dominican Republic when she was 11 months and during the plane ride she was fussy the entire time. She wanted to get down and crawl. Plane rides can be stressful with little ones so this time around I was prepared with tons of activities to keep my toddler busy.
Today I'm going to share what kept my toddler busy on this 3-4 hour plane ride. I hope it can help some of you mama's who are looking for fun ways to keep your kids busy on long plane rides or road trips!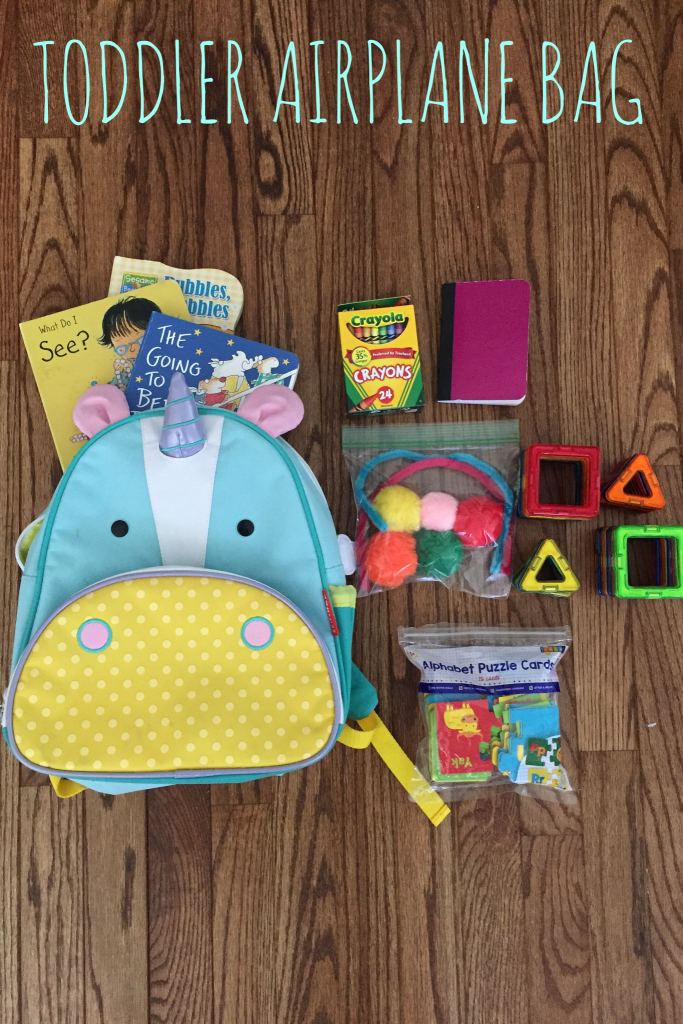 Hoda has started to love scribbling with crayons. She can stand for an hour at home with a crayon and a piece of paper. I simply put a small notepad and a box of crayons in a Ziploc bag to take with us. Easy enough!
Products from Amazon.com
‹
›
If your kid is anything like mine, books is a wonderful option! Thankfully Hoda loves "reading" books. Her favorite thing to do is sit next to me or her Baba and read books all day! I took a couple children's books that I know she enjoys.
Products from Amazon.com
‹
›
I found this bag of alphabet puzzles in the dollar section of Target so obviously it was a no brainer! It kept Hoda busy learning all the different letters and pictures that go with it. She had a great time trying to put the two pieces together.
The pom poms were a great hit! Surprisingly this was the activity that was most interesting for her. She played with this non stop even when we got to Dallas. I'm not sure what it was about the pom pom or the pipe cleaners that she found so intriguing but she was OBSESSED! I gave her 4 different color pom poms and two pipe cleaners to play with and she would keep taking it in and out of a plastic cup. I believe the texture of it is what was appealing to her. I will definitely be using this trick again.
So this activity is a bit on the expensive side but apparently its the rage these days so I decided to give it a go. I searched a few places for the Magformers and Toys r us had them for the most expensive price. Target had them for $10 cheaper but Amazon has them for the best price at $28.99. Hoda was obsessed with the whole magnet situation. She was pretty busy trying to stack all of them and take it apart. Even I enjoyed this toy on the plane! I definitely recommend it, it's easy to travel with and endless amount of things you can do with it.
I got Hoda this adorable little back pack of her own to carry all her toys and snacks. I am absolutely obsessed with it and Hoda loves to carry it all by herself!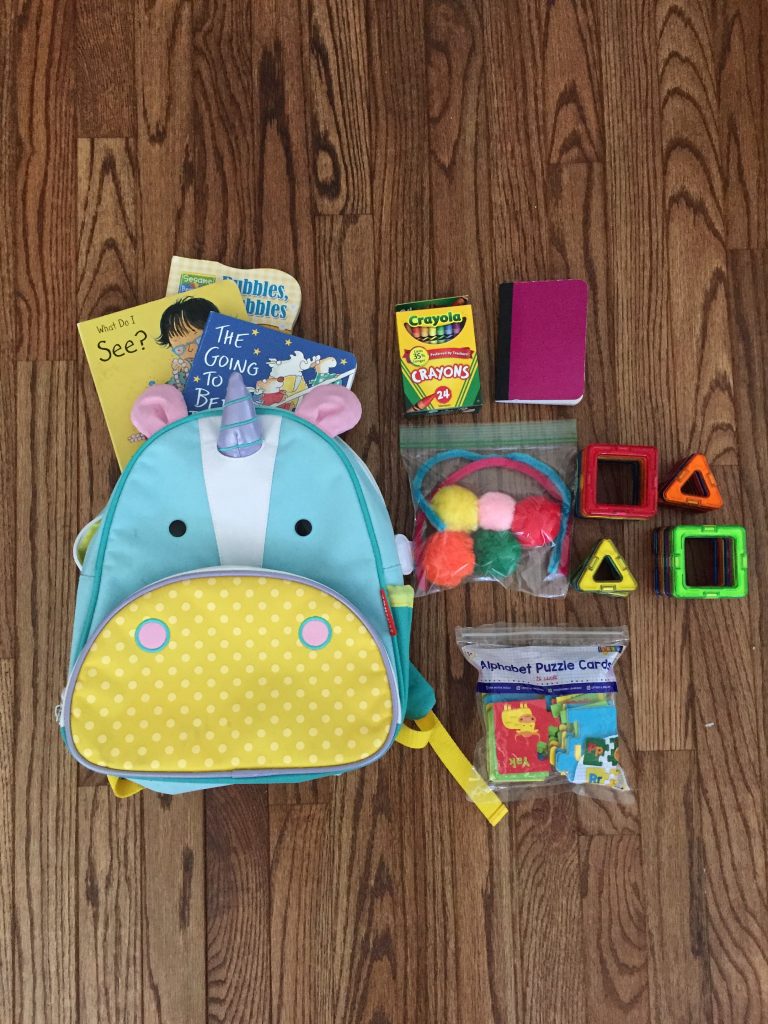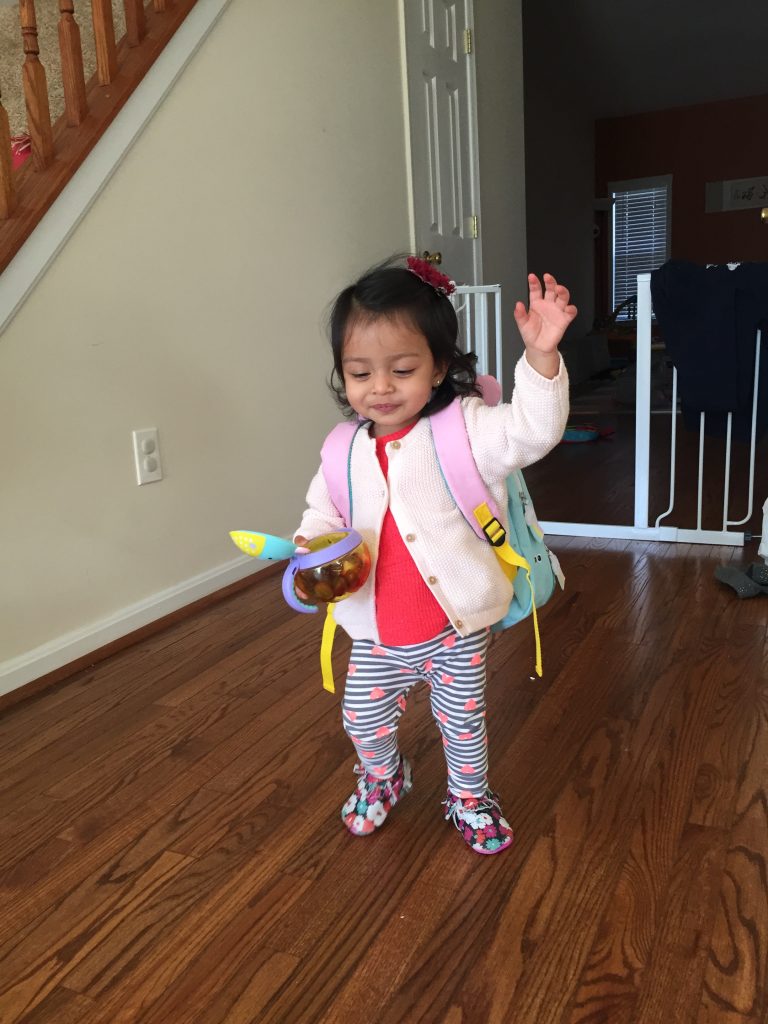 Let me know in the comments below what kept your toddler busy on plane rides or road trips!
XOXO,
For my previous motherhood posts, click HERE
---
---