Chia Pudding with Mango Puree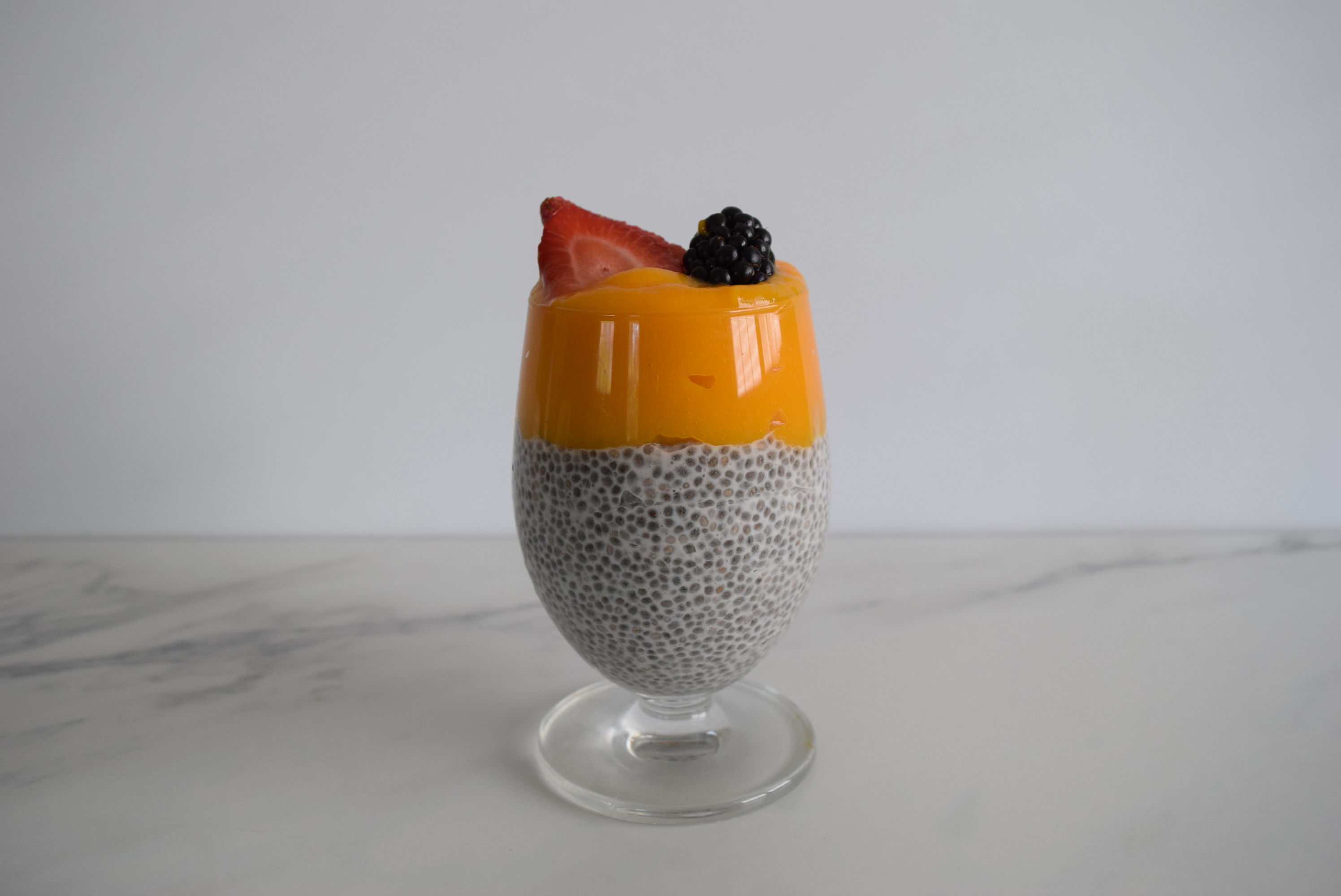 Shehab and I just recently discovered chia pudding so we've been trying out different recipes to see what's good. I knew what chia seeds were but I didn't know you could actually enjoy eating it lol!
My hubby Shehab is on a diet called the Keto diet which long story short, is a low carb, high fat diet. There are very limited things he can eat with this diet and chia seeds is one of them. Mangos, however are not but it's the only fruit we had in the house so I used it and it's DELICIOUS! The chia pudding has become something I enjoy as a dessert after dinner.
Ingredients:
Chia:
¼ cup dried chia seeds
1 and ½ cup coconut milk (can use any milk)
1 tsp vanilla extract
1 tbsp maple syrup
Puree:
Directions
In a tall glass, mix chia seeds, milk, vanilla and maple syrup.
Let sit for 2 hours or overnight
Peel and puree mangos in a blender, add water if puree is too thick
Layer chia mixture in bottom of cup followed by the mango puree
Garnish with mango chunks or strawberry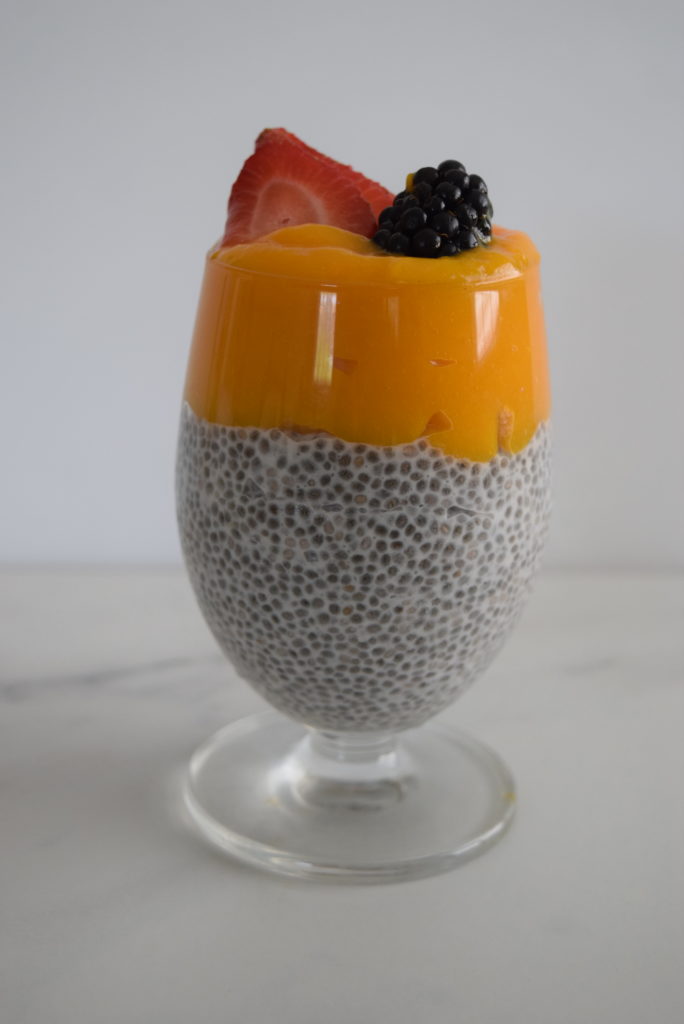 To see all other recipes, click HERE
---