Zucchini Noodles with Grilled Salmon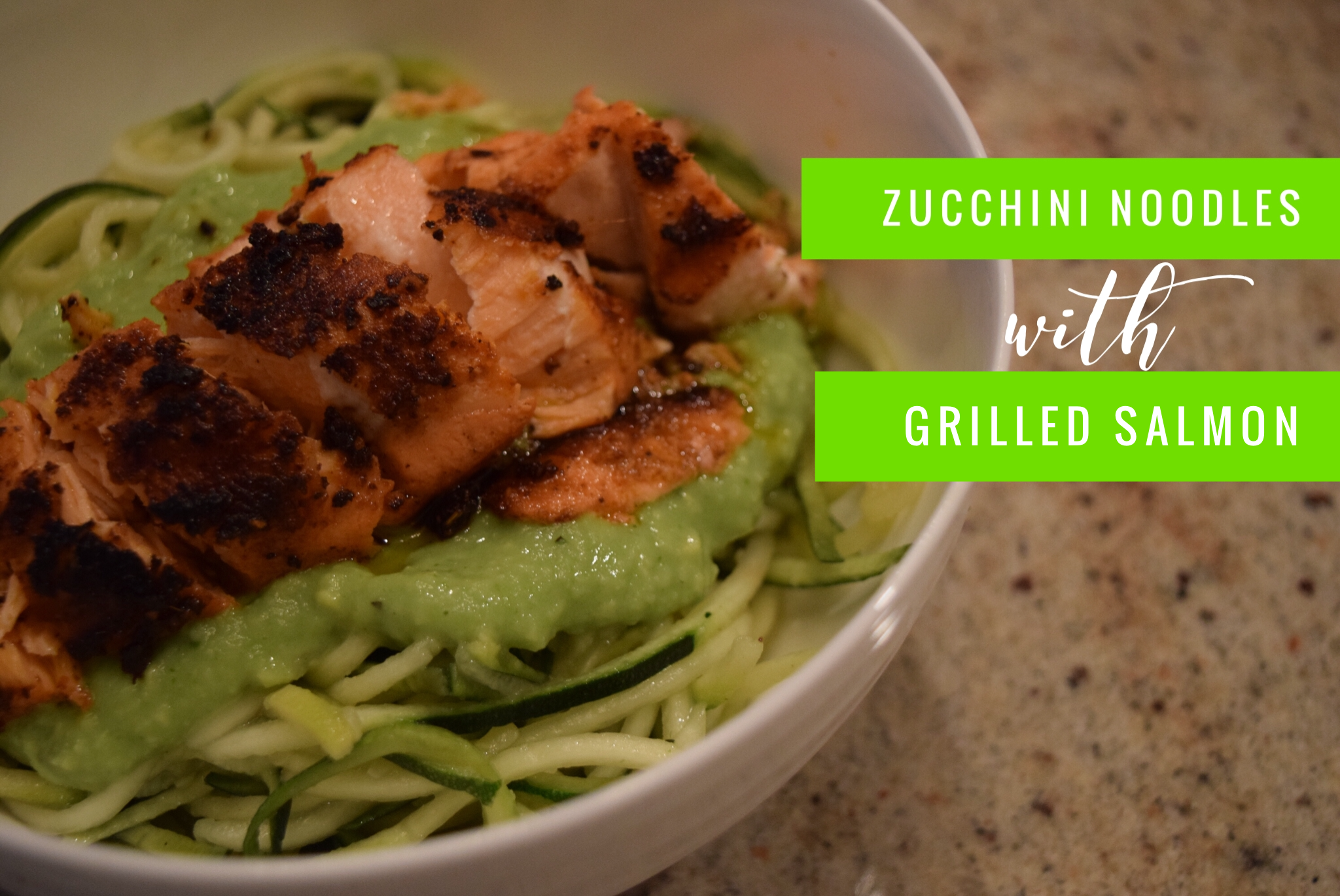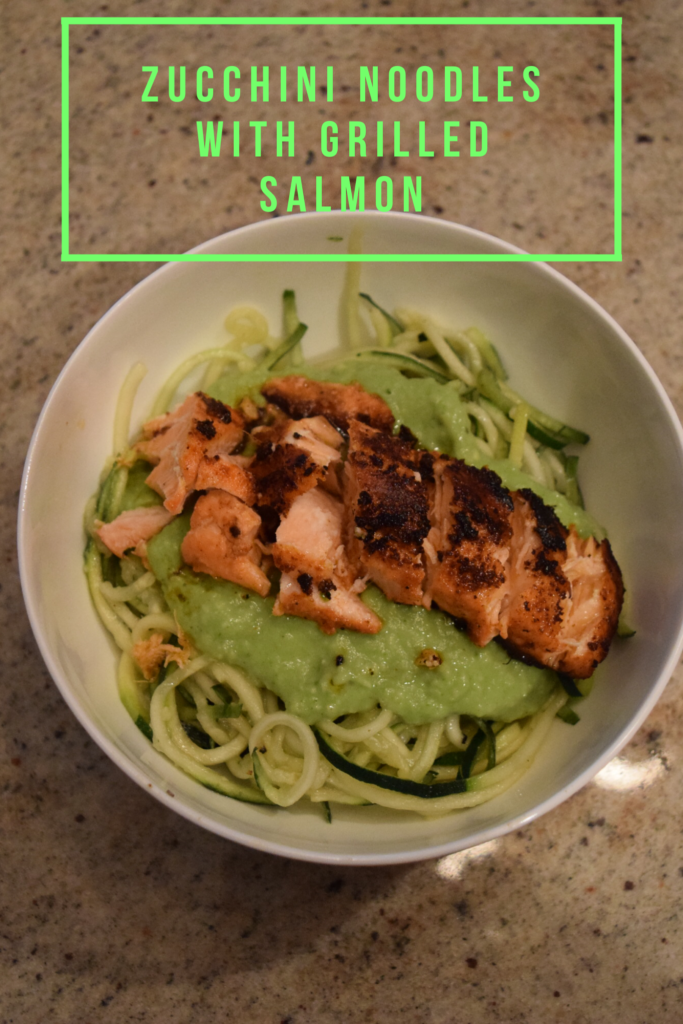 I mentioned in my last post that my hubby is currently on a Ketogenic diet (Keto Diet). The goal of this diet is to reduce carb intake and replace it with fat. This puts you in a metabolic state called Ketosis and when that happens, your body burns fat for energy instead of storing it.
With this diet, there is a very limited number of foods you are allowed to eat and coming up with unique and tasty recipes can be a challenge. After doing a bit of research, I came up with another keto friendly recipe that Shehab enjoys and so does our daughter! Hey, if she's eating her veggies, why not!
If you haven't already guessed, I will show you how to make a zucchini noodles with our favorite recipe for grilled salmon and top it off with a delicious garlic, avocado sauce. If you like this recipe be sure to PIN IT on Pinterest!
For this recipe, I sliced the zucchini into noodles using THIS spiral vegetable slicer.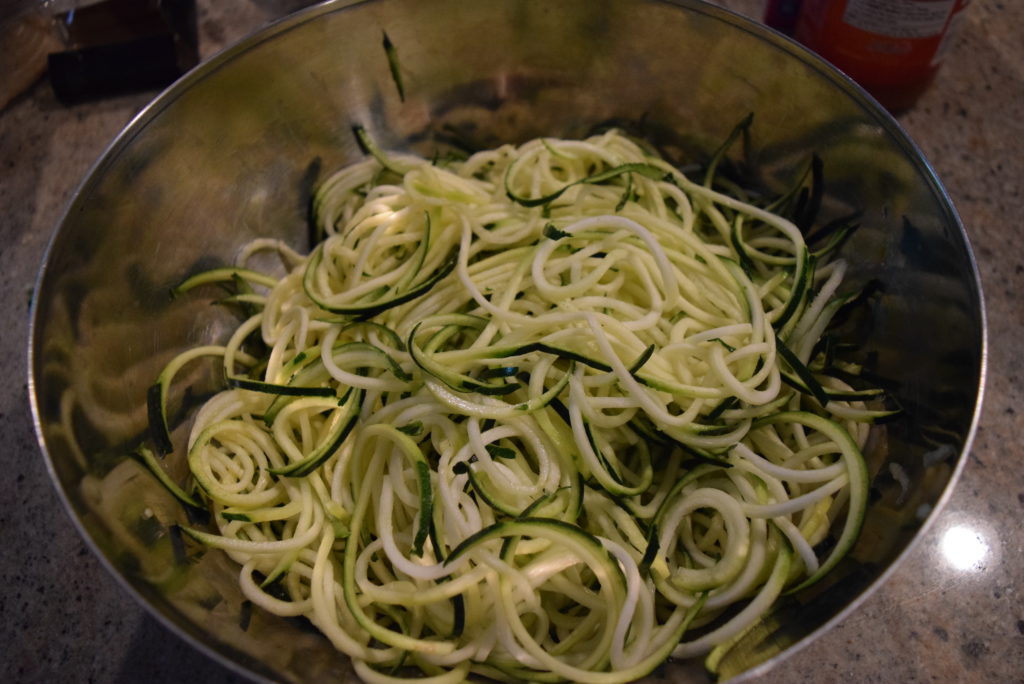 Grocery List:
Zucchini Noodles:
2 Zucchini
3 cloves garlic minced
1 tsp olive oil
salt and pepper to taste
Avocado Sauce:
1 avocado peeled
¼ cup spinach
4 cloves garlic
salt/pepper to taste
water
Grilled Salmon:
4 salmon filets
olive oil for spice rub
1 tbsp garlic/ginger paste
2 tbsp lemon juice
Tandoori spice mix

paprika
ground coriander
ground cumin
coarse kosher salt
ground black pepper
sugar
ground ginger
cinnamon
Directions:
Using THIS vegetable slicer, make zucchini noodles. Soak excess water using a paper towel.
Heat olive oil in fry pan on medium heat. Saute zucchini noodles, add salt, pepper and minced garlic.
Cook for 4-5 minutes or until zucchini is soft but not wilted. Set aside
Combine all ingredients for salmon marinade. Let salmon marinate for 30 min in fridge
Heat grill pan on Medium heat
Grill the salmon, 3-5 min on each side
Set aside
For avocado sauce, combine all ingredients and add ½ cup of water for smooth texture. Blend until sauce is smooth
In a bowl add the zucchini noodles, grilled salmon and top with avocado sauce.
Enjoy!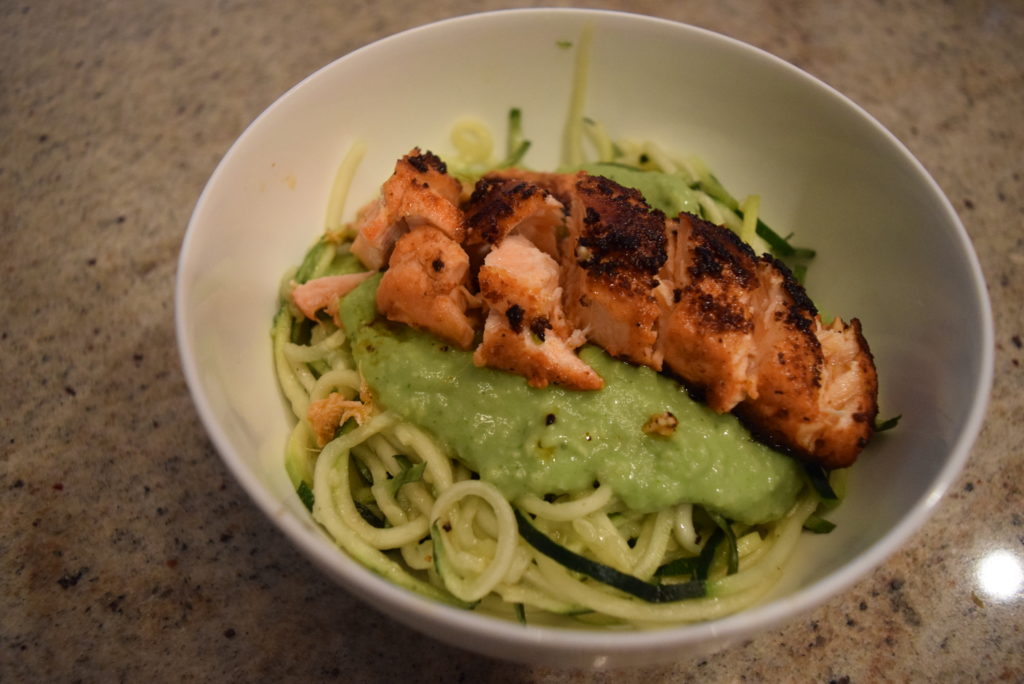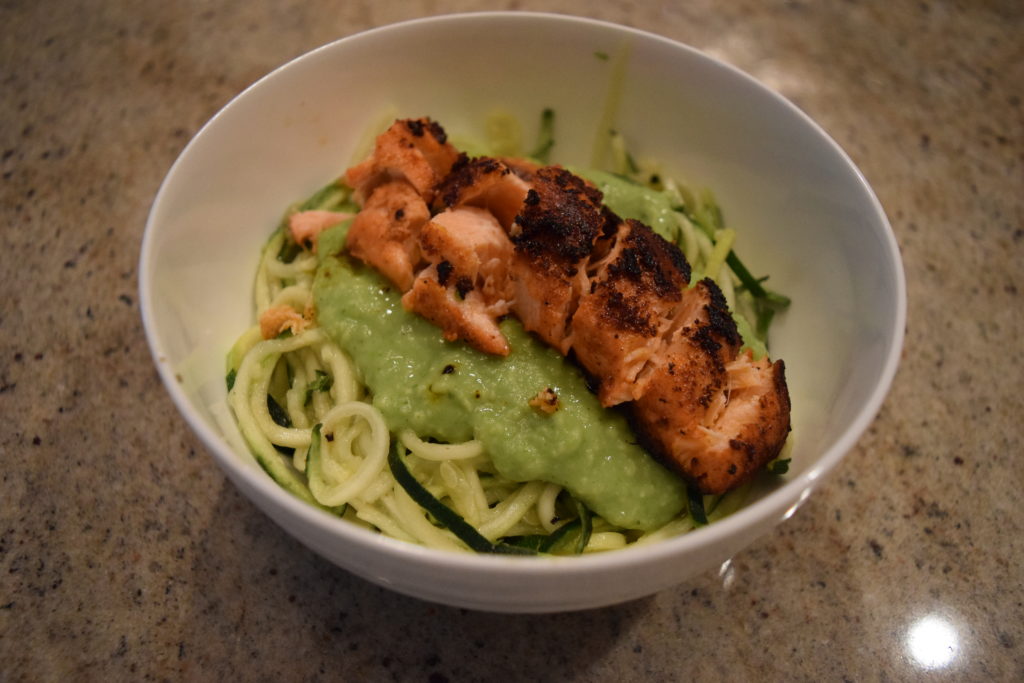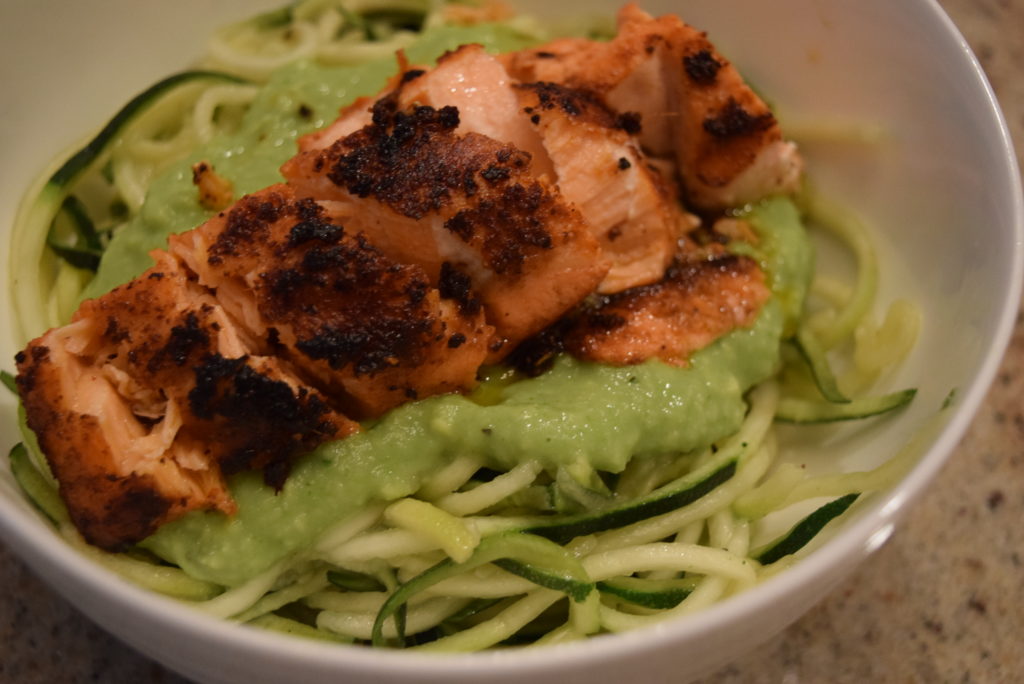 If you enjoyed this recipe, let me know in the comments below! Also, let me know if you are interested in the keto-diet and would like to know more. Shehab is considering writing a guest post on his experience with this diet. Is that something you would be interested in reading?
XOXO
---