Find of the Week | Fenty Beauty by Rihanna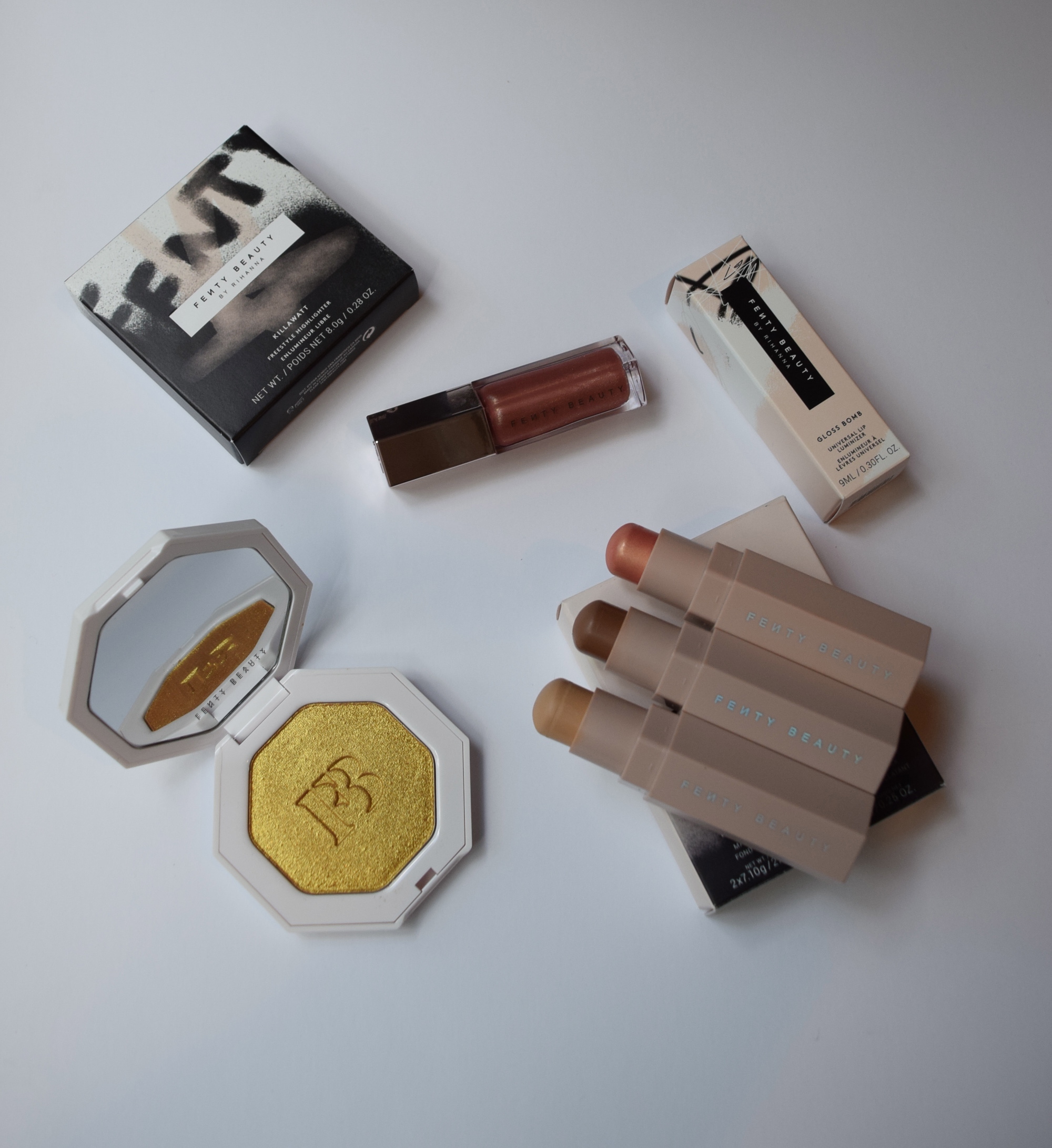 Fenty Beauty by Rihanna
Guess what I just picked up?! After watching and reading so many reviews on Rihanna's cosmetics line, Fenty Beauty, I obviously had to get it and share my opinion on it! First, lets talk about the Fenty Beauty campaign. I believe it is one of the only if not THE only beauty line that is truly inclusive of all skin tones including 13 dark foundation shades. Secondly, the fact that she recruited a Hijabi model for her campaign is just the icing on the cake! I was extremely happy about the diversity in her campaign.
Ok, now let's get into the good stuff! I purchased 3 items, the Match Stix Trio in shade Medium, Gloss Bomb, and Killawatt Freestyle Highlighter in the shade 'Trophy Wife.' Can we talk about the packaging?! It's so classy and visually beautiful! Not gonna lie I would have bought it just for the packaging lol!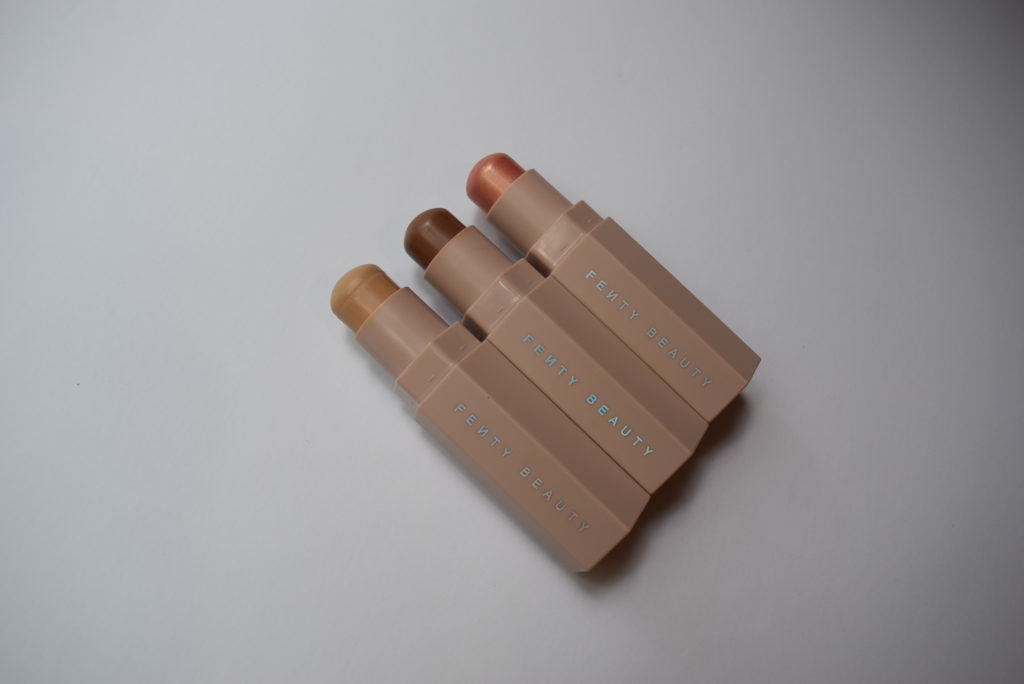 Let's start with the Match Stix. They are conceal, contour and highlight sticks. I read a review on the sticks not being as creamy so I was a little skeptical about it and thought I wouldn't like it as much but thank goodness I still tried it because I AM OBSESSED! I applied any regular foundation as a base then used the concealer shade 'Bamboo,' and contour shade 'Mocha' and I was so amazed at how easy it was to blend. It is true that it is not as creamy as I was expecting but honestly, I'm kind of glad because I feel like it would make my skin look and feel too oily. I used a real techniques expert face brush to blend it all in and my face looked FLAWLESS! I didn't feel the need to set my face with powder and it lasted all day. The highlight shade in 'Trippin' is so stunning! It's like a peachy rose gold color that looks great on medium skin tones. I just used my finger to blend it in and it did the trick. Overall, I'm very happy with this product, it's so easy to use, easily blend-able and the magnetic packaging is ideal for traveling.
Price: $54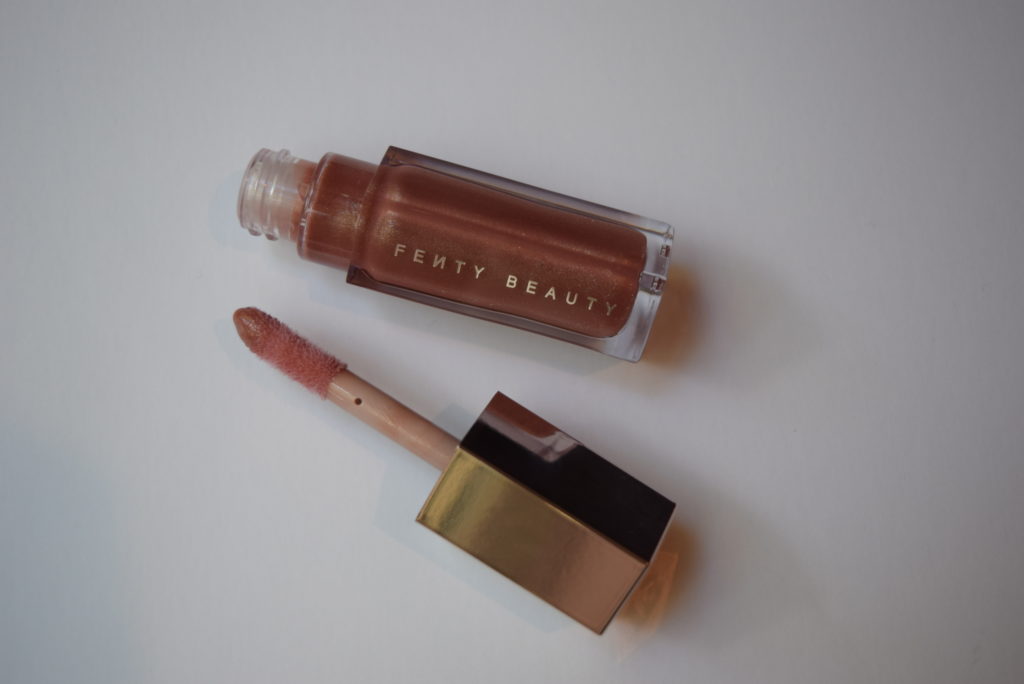 The next item I purchased was the Gloss Bomb Universal Lip Luminizer. When you look at the product in the bottle it looks like a brown gloss with specks of glitter. When you try it on, it's actually a sheer nude- peachy shade with very tiny specks of glitter. I really like this gloss for an everyday look. I have been wearing it on its own for the past few days since my lips are currently going through a slight allergic reaction. It's absolutely stunning on its own and looks very natural. It's not too glossy which I love. Once my lips are back to normal I'll try to layer it on top of a lipliner or liquid lipstick and let you know how it looks. So far, I give it a 2 thumbs up!
Price: $18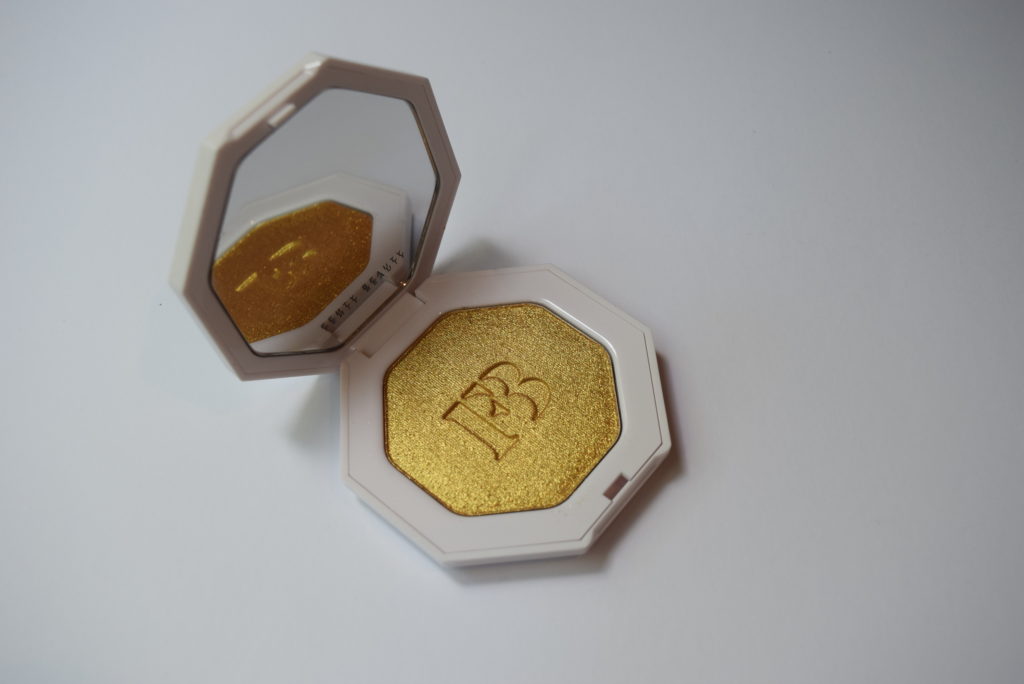 The last product I purchased was the Killawatt Freestyle Highligher in the shade 'Trophy Wife.' Again, the packaging is to die for and the amount of product you get is pretty great. I picked this up mainly because I've never seen anything like it before. It's a glittery bright yellow shade which I thought was pretty unique. But YOU GUYS, IT'S LIKE YOU'RE WEARING THE GODDAMN  SUN ON YOUR CHEEKS!!! It is so beautiful I honestly don't know how to describe it! A little goes a long way so only a small dab on the brush will be enough. Out of the 3 products I purchased, this highlight is my absolute favorite hands down. I'll post a few Instagram pictures of it on so look out for that @thehadylife.
Price: $34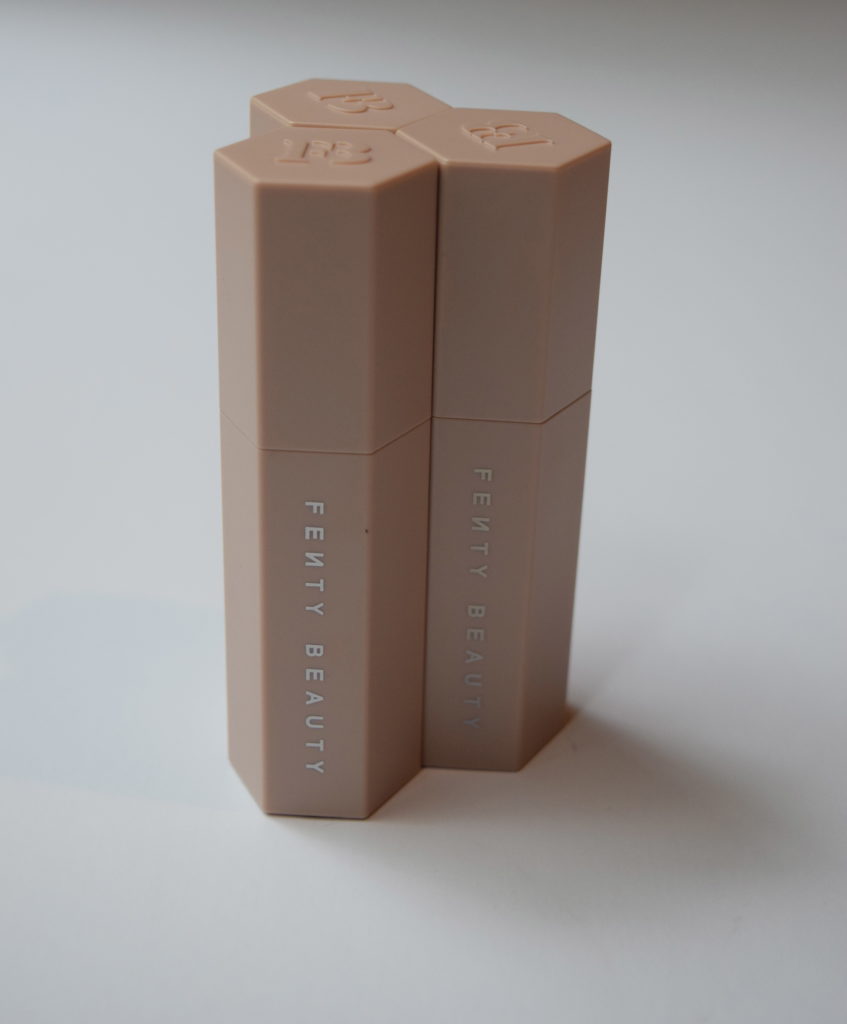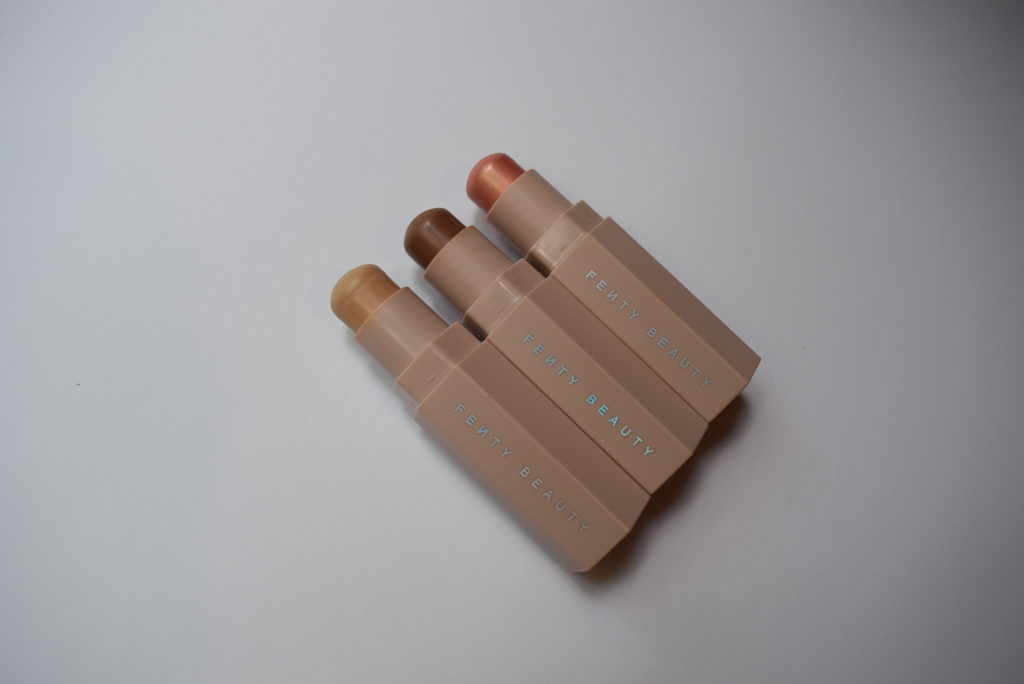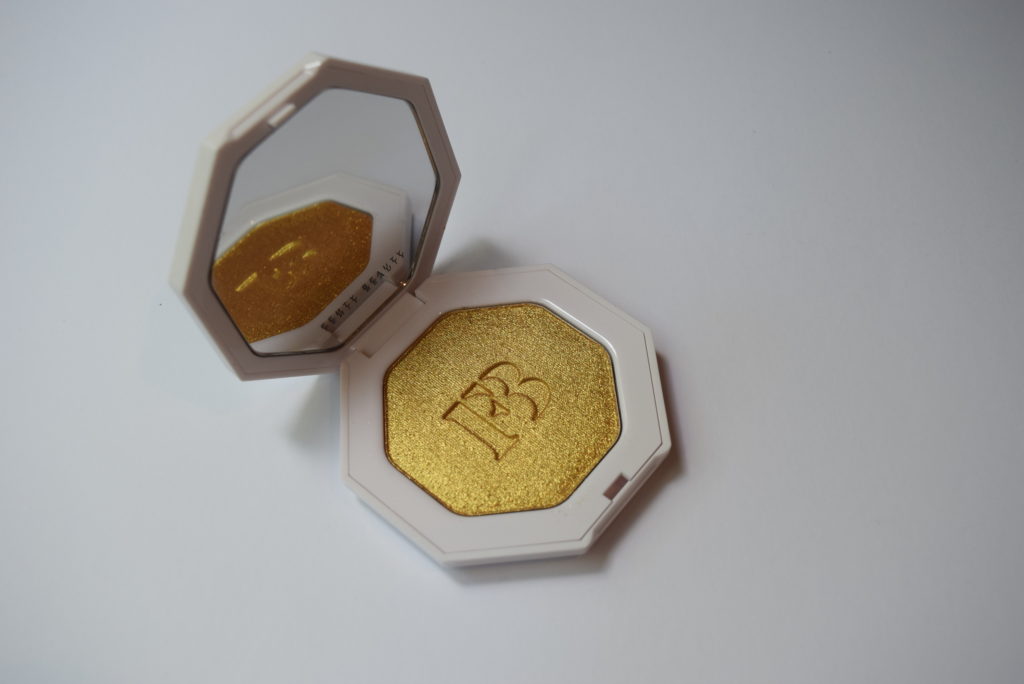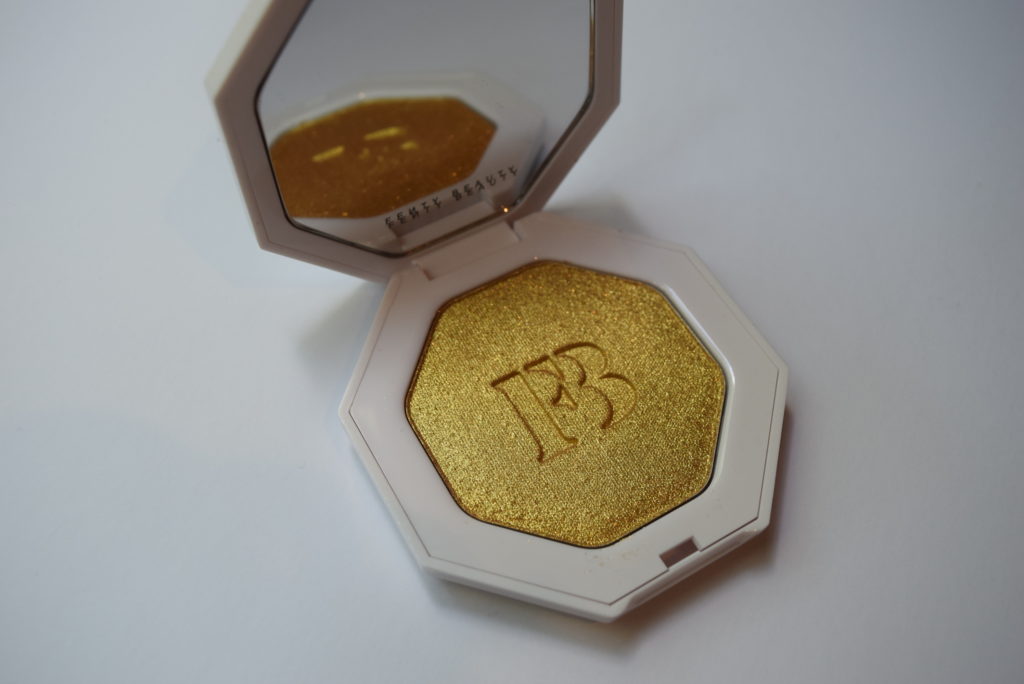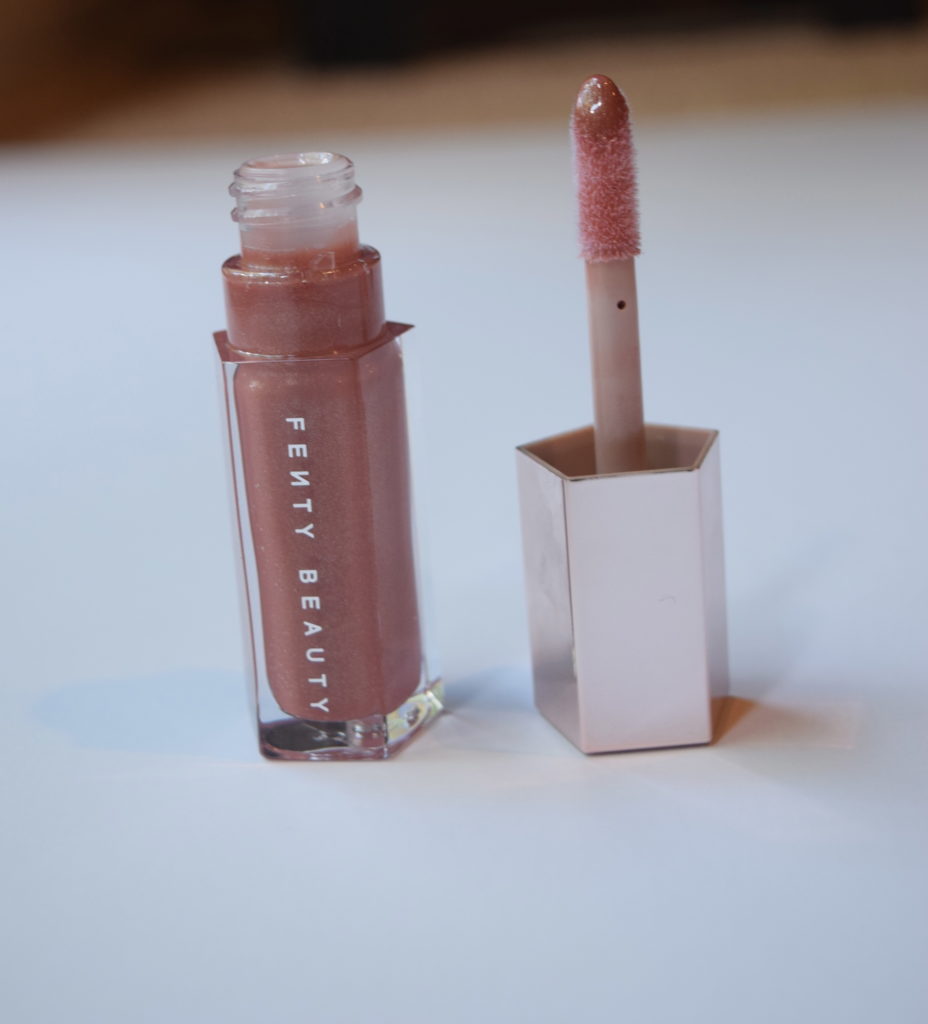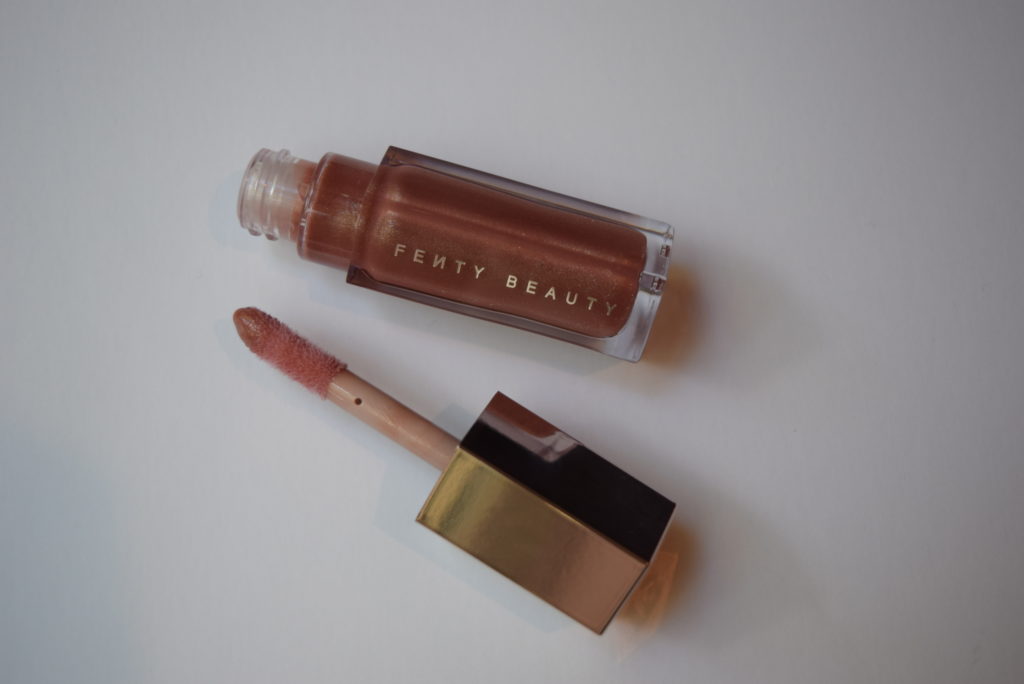 To read my previous posts, click HERE
---