One-Pot Mac & Cheese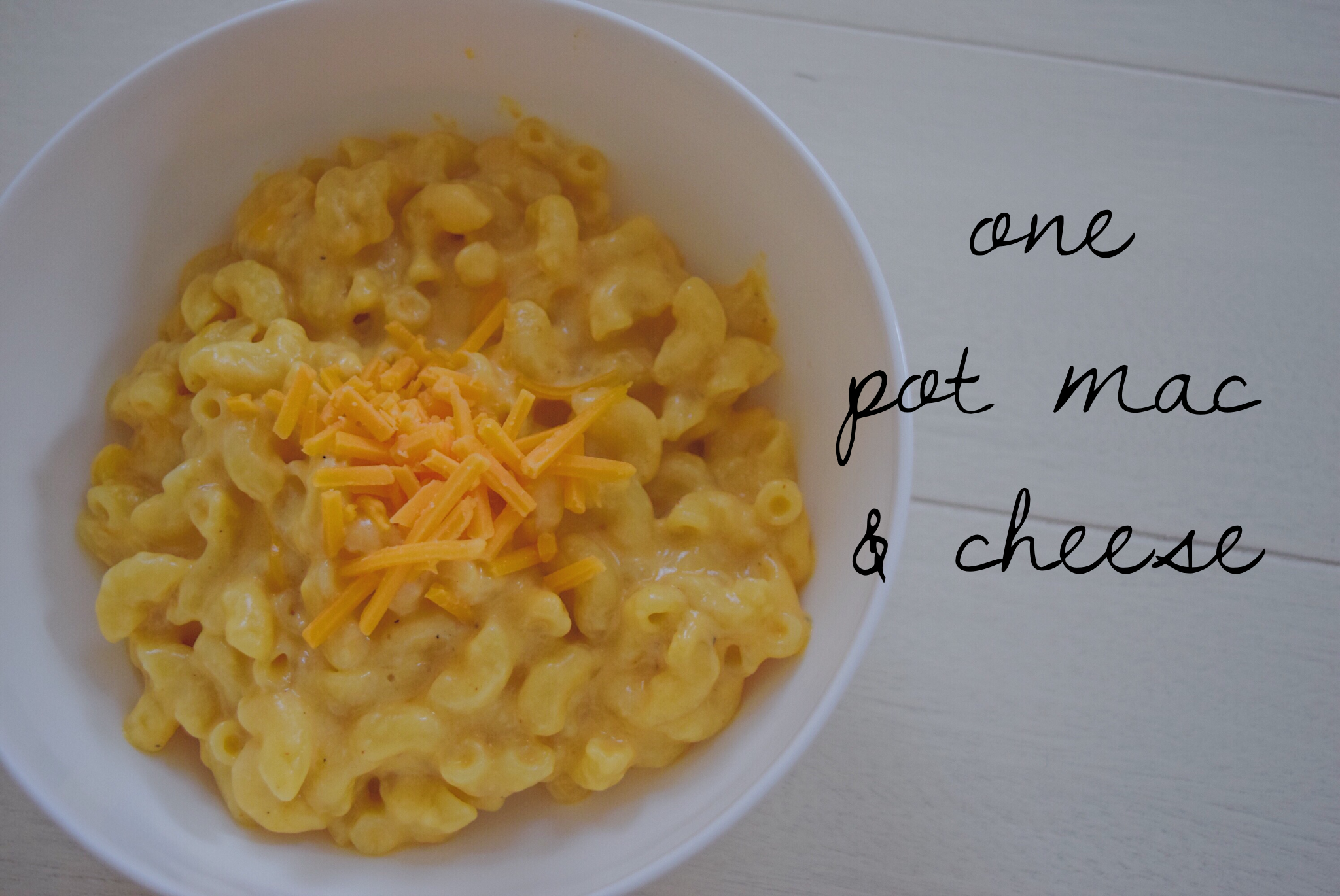 A lot of you guys seemed to love my Slow Cooker Taco Soup recipe and were asking for some more easy one-pot recipes. This time I thought I'd share with you my favorite food of all time, a one-pot mac & cheese! It's so easy to make and only requires 2 steps to create that creamy, cheesy goodness!
Feel free to add whichever seasonings you prefer. We love Old Bay seasoning so I decided to add a pinch of that in this recipe and it turned out delicious! Let me know in the comments if you tried this recipe and how it turned out!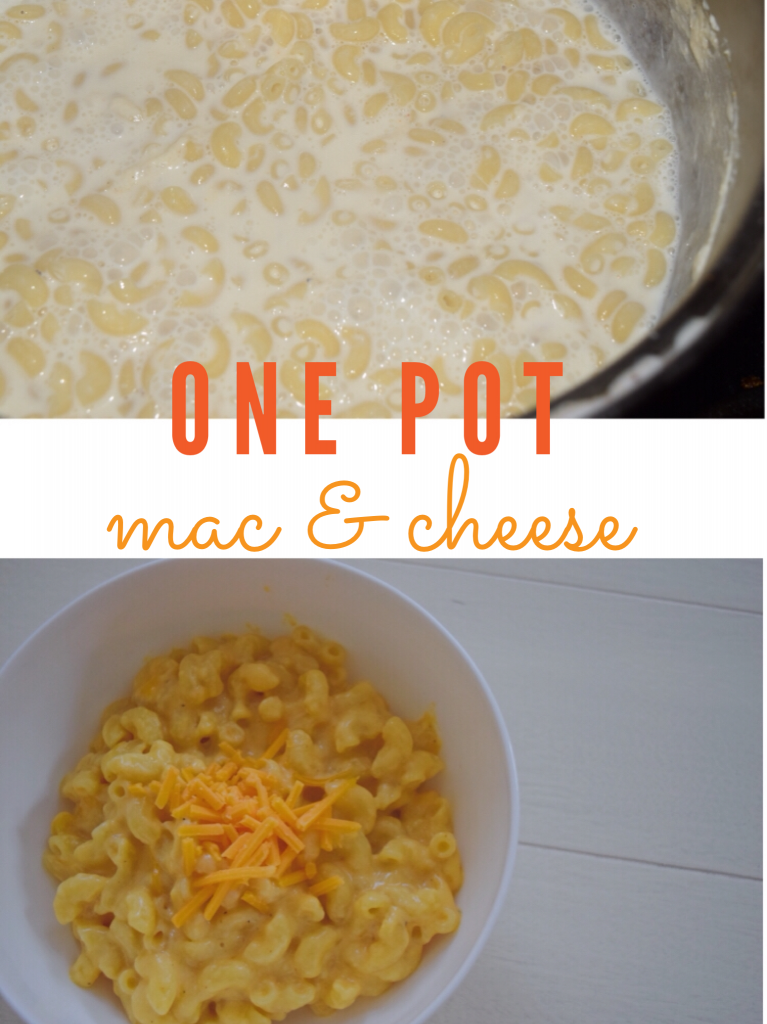 Servings: 2-3
Ingredients:
8 oz uncooked elbow macaroni
1 1/2 cup whole milk
1 cup water
1/2 tsp salt
Freshly ground black pepper to taste
Italian seasoning to taste
A pinch of Old Bay seasoning (Optional)
4 oz  Shredded sharp cheddar
Products from Amazon.com
‹
›
Directions:
In a medium pot, combine uncooked macaroni, milk, water, salt, pepper, seasonings over medium heat. Bring to a low simmer stirring frequently until pasta is done cooking. About 8-10 min. The pasta will absorb the liquid so add additional milk if needed 1/4 cup at a time.

Once pasta is done and sauce is creamy, remove from heat and stir in cheddar cheese 1/3 cup at a time until smooth and melted. 

Serve warm and enjoy!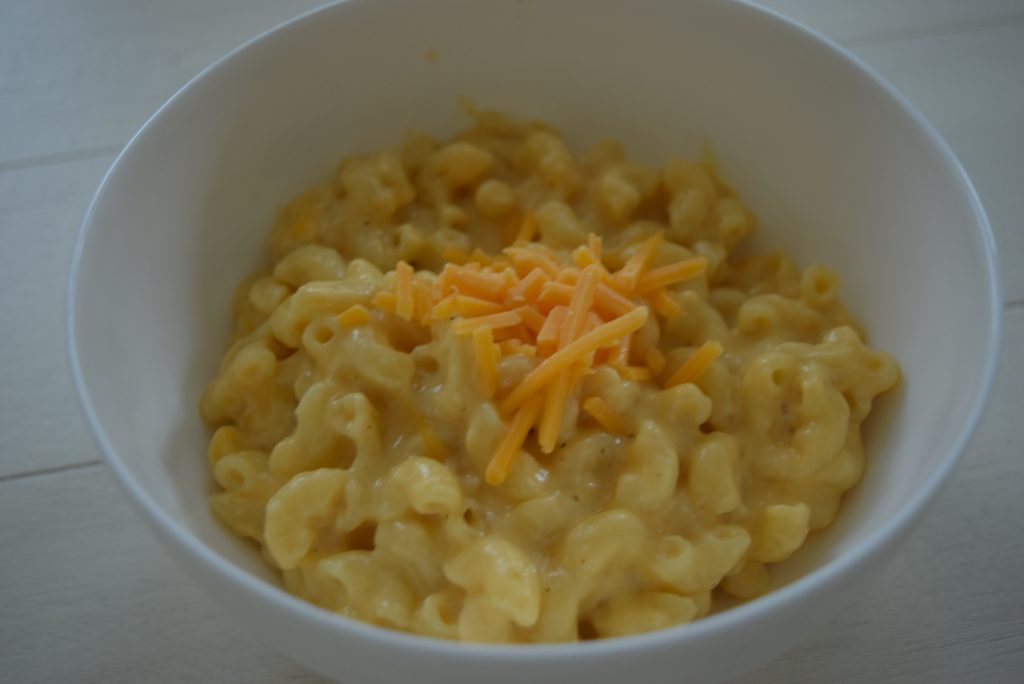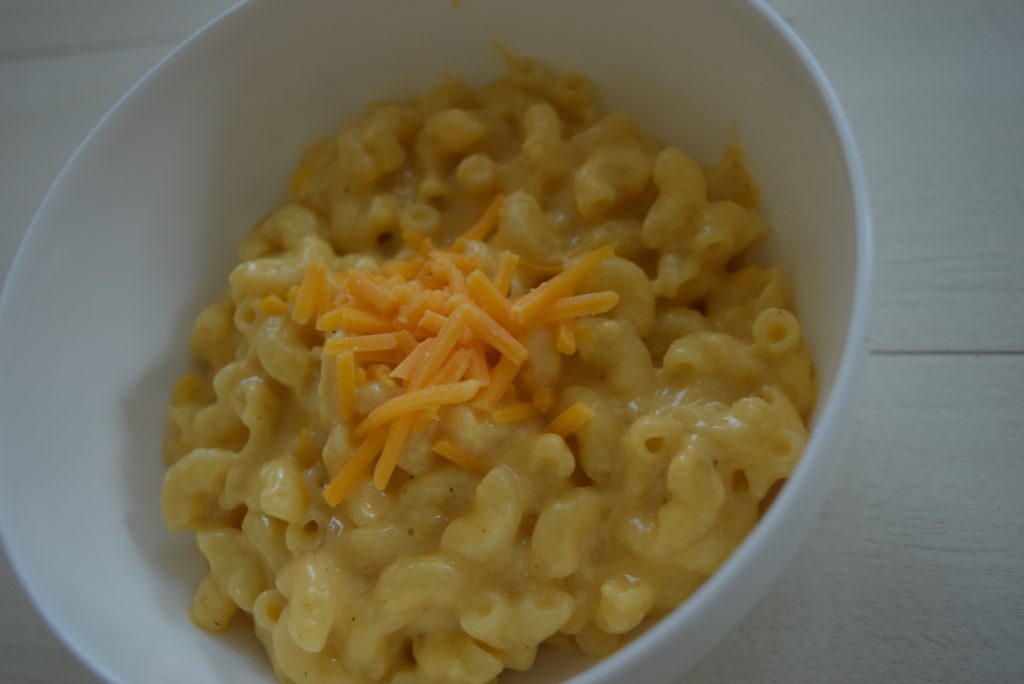 I hope you liked this super simple recipe!
XOXO
View my other recipes HERE
---