What to pack for a vacation with baby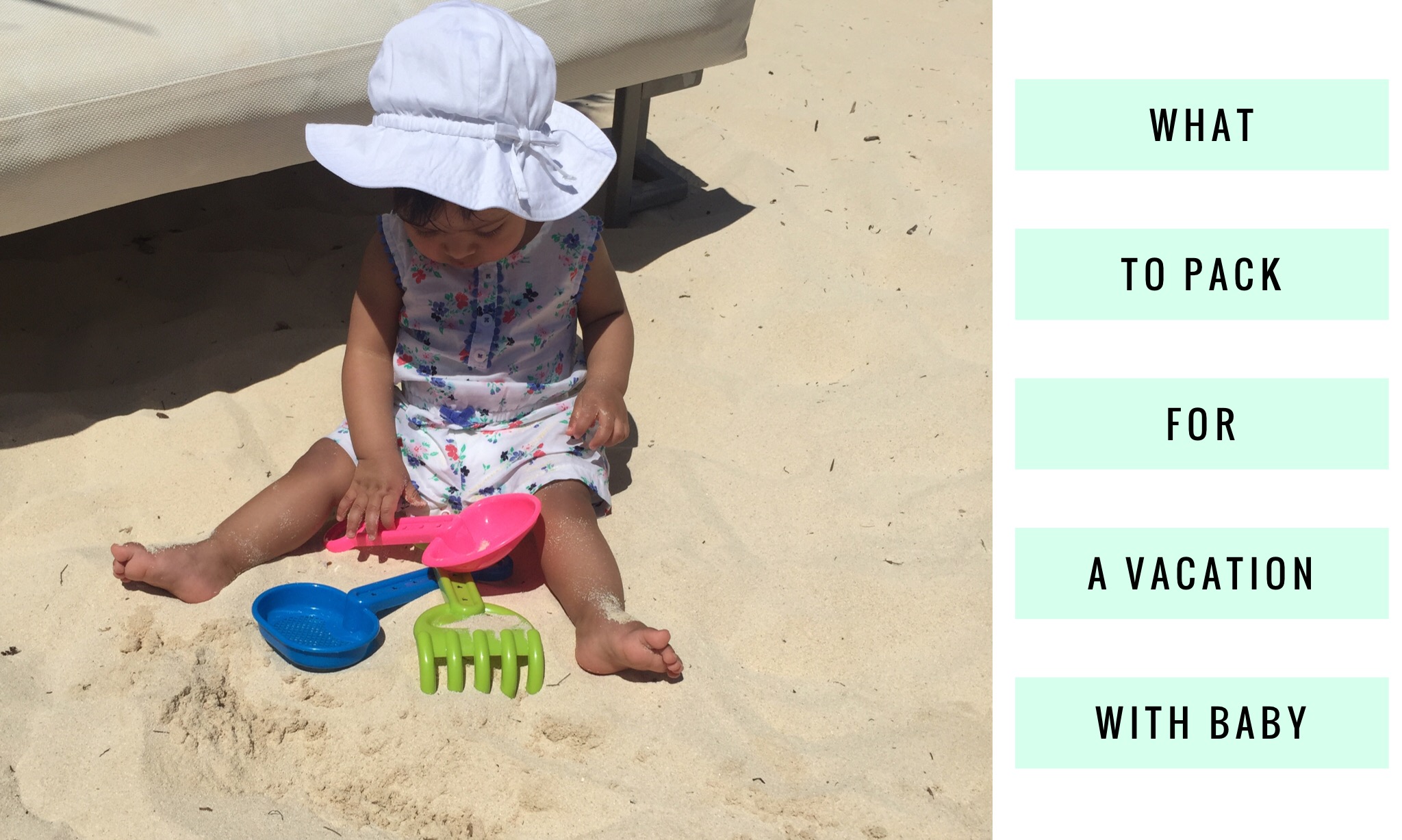 We're getting ready to go on a weekend road trip to NY to visit my sister! I thought it would be a fun idea to share with you how and what I pack for a vacation with baby. When we went on our first vacation as a family I was so overwhelmed because I kept thinking what if I forget something or where is she going to sleep and the milk storage situation. Now that we've been on a few trips together I think I got the hang of it and stopped over packing.
I am not a last minute packer. I like to pack in advance so I don't forget anything. Now that I have another tiny human being that can't pack for herself, I have to start planning even more ahead.
The first thing I do is make a checklist. By writing down what I need to pack, I am more likely to remember everything especially the small items I may forget otherwise. When Hoda was a bit younger she required a lot more things but now that she is 14 months old I don't think she needs as many things. This list includes what I am using currently not newborn items. But if you're looking for a packing list for a newborn, let me know 'cause I got you covered! (thats the OCD in me talking)
I thought it would be great if I had 2 separate lists going, one for a causal weekend getaway trip or road trip and one for a beach trip.
Vacation
Packing List:
Clothes

sleep n play
bodysuits
other outfits
light jacket

Shoes
Sippy cup
Bottles
Snacks
Stroller
Baby carrier
Diapers/wipes
Safety kit
Diaper rash cream, lotion, shampoo etc.
Small toys
Pack n play crib
Blanket
Beach Trip Packing List:
Everything above
Compact cabana
Sunscreen/insect repellent
Swimways baby float
Swim diapers
Beach towels
Cooler-snacks and milk storage
Swimsuit
Sunhat
Sand toys
Traveling with baby can be a lot of fun and for me when I come prepared I stress less and am able to enjoy the trip.  I kept putting off our first family vacation because I thought Hoda was too young but now I know not to let the age of my baby stop me from going on vacations. I don't remember what it was like vacationing without a baby lol!
XOXO
---