DIY | Home Coffee Bar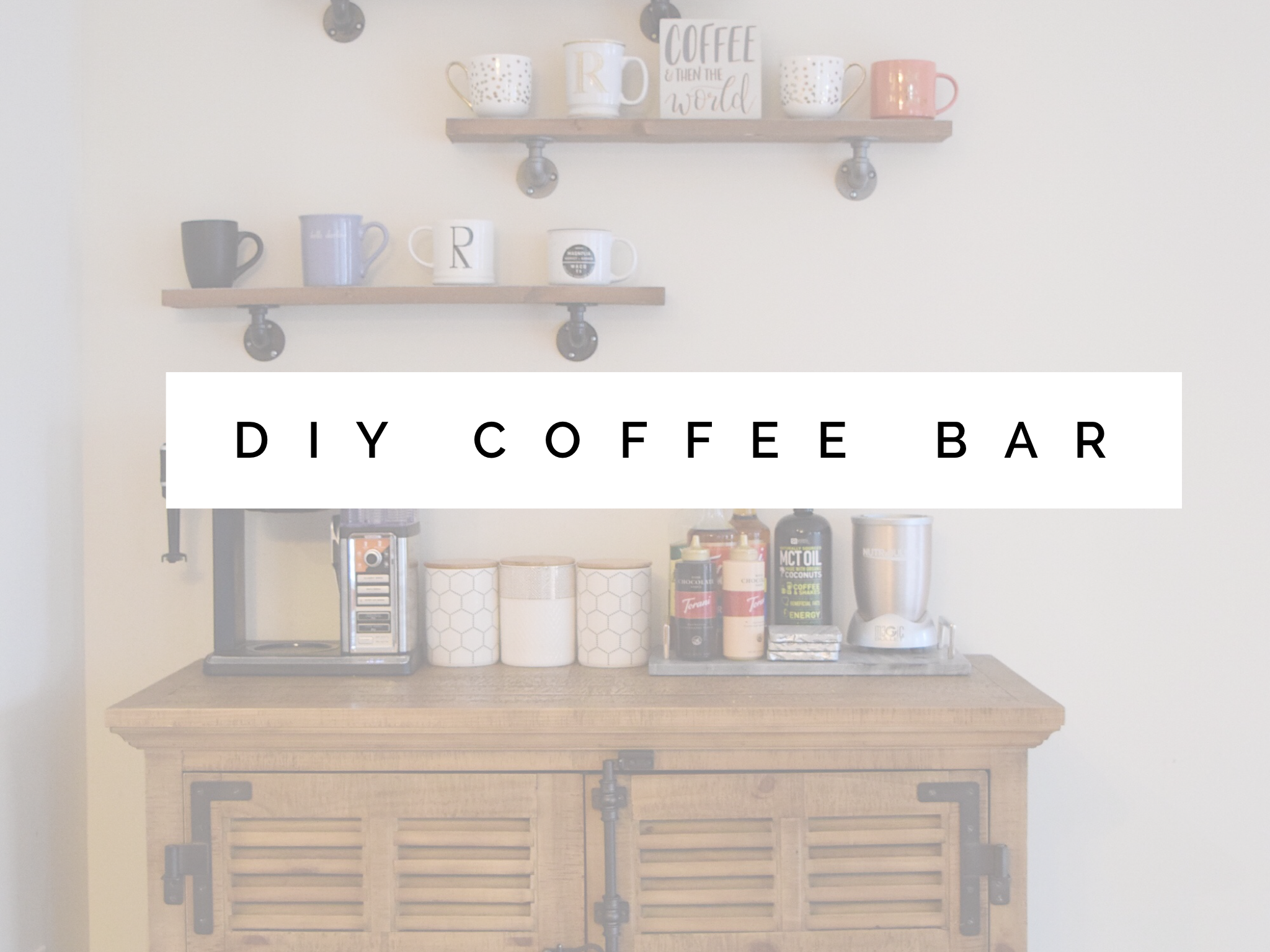 I'm sure you know by now that I am a huge coffee addict. I look forward to waking up in the morning and making myself a nice cup of coffee or latte. Very rarely do I get to actually enjoy the entire cup in one sitting with a toddler but it is definitely my happy place. I used to buy a cup of coffee everyday on my way to work which as you know can add up in $$$. Ever since I created my own coffee bar in my home I rarely buy coffee anymore. I've got the whole works! I invested in a good coffee machine AKA the Ninja Coffee Bar and bought my choice of coffee beans, syrups, etc. the entire set up is both beautiful to look at and so satisfying.
I put together this DIY coffee bar myself and I am going to show you exactly what I did so you can create your own coffee bar.
DIY
Home Coffee Bar
Buffet Table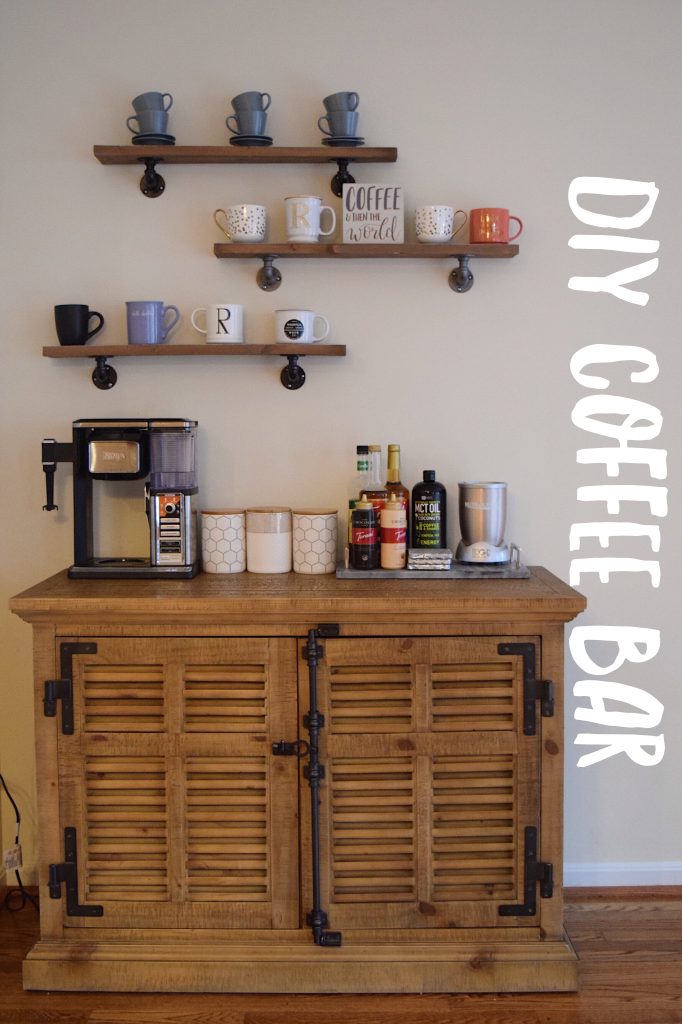 First, I found this beautiful buffet table at HomeGoods. It was the most priciest item in the whole set up but much needed and worth it. The most important detail I was looking for was doors that could lock so my daughter can't open and get into it. I got so lucky with this one. I found a similar ones below
Shelving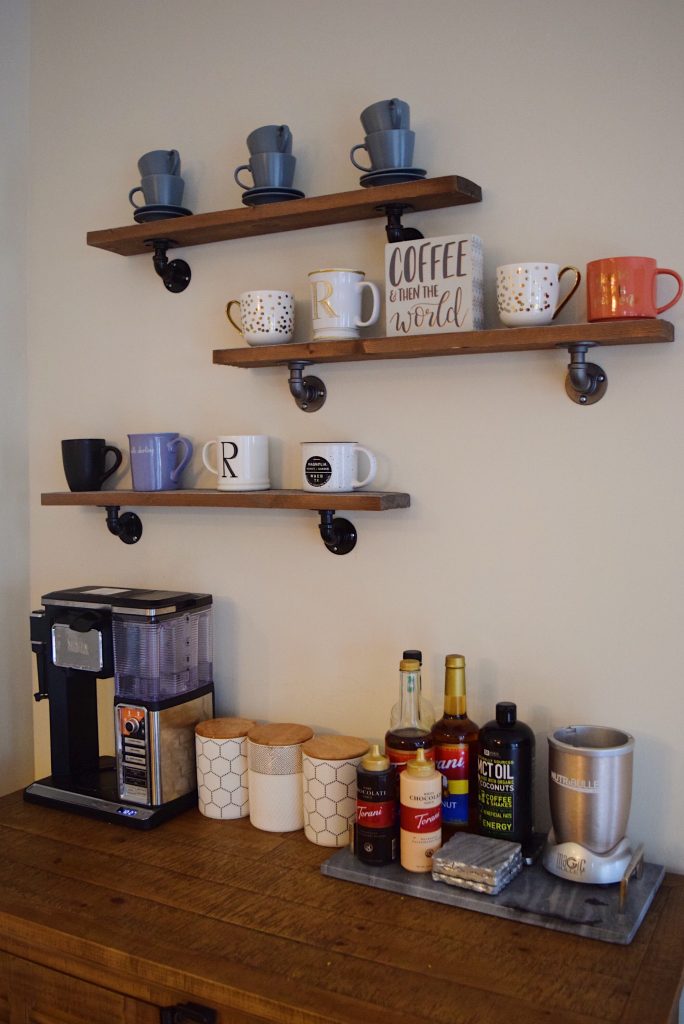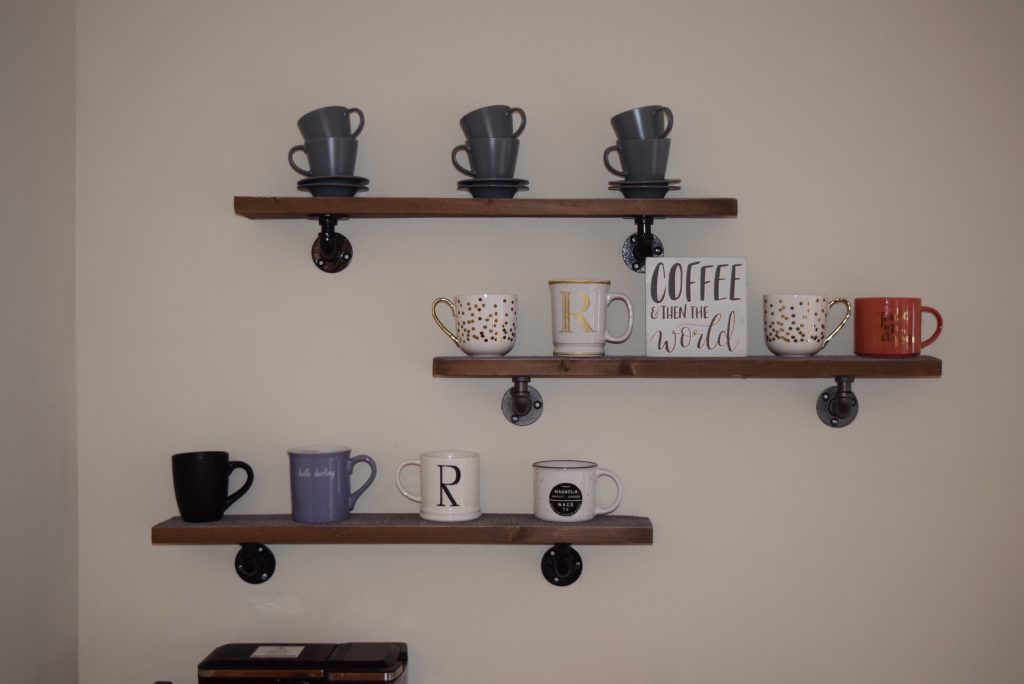 The shelves for my mugs are my most favorite design element! I'm obsessed with a rustic/industrial style for my home. The concept is so simple it can be made at home. For a DIY of these industrial style floating shelves, check out THIS tutorial
If you are not a DIY person then you can buy them from these places
Coffee Machine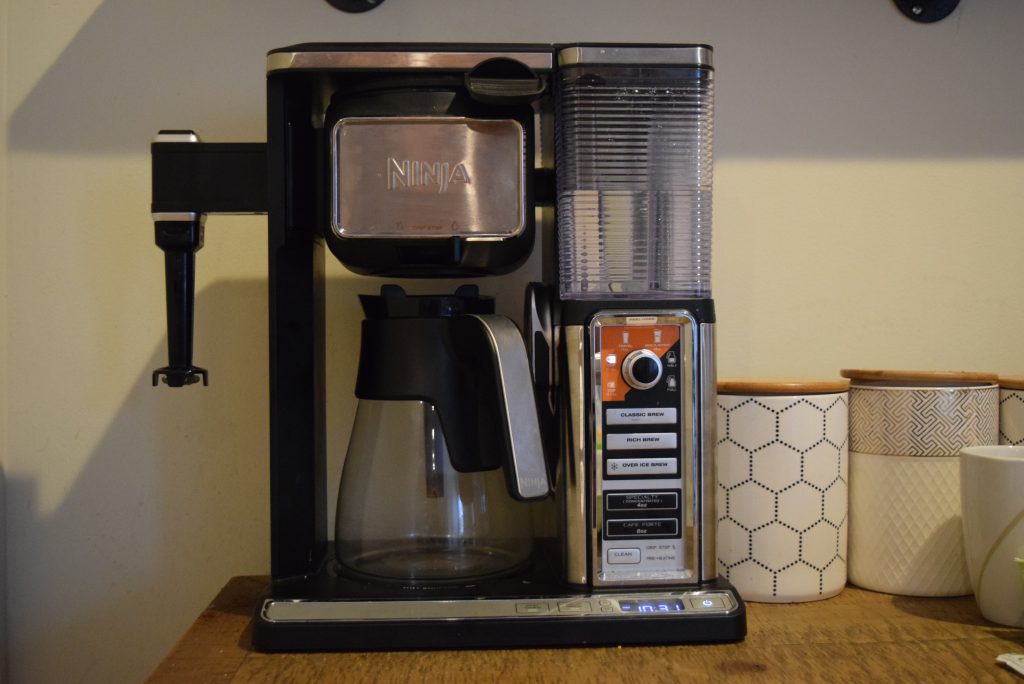 Ok now to the good part! The magical machine that makes me my cup of gold is the Ninja Coffee Bar. It comes with a built in frother and a ton of different coffee options (espresso, cappuccino, cold brew etc). I know it sounds silly to get so excited about a coffee machine but it definitely is a good investment for my addiction
Accessories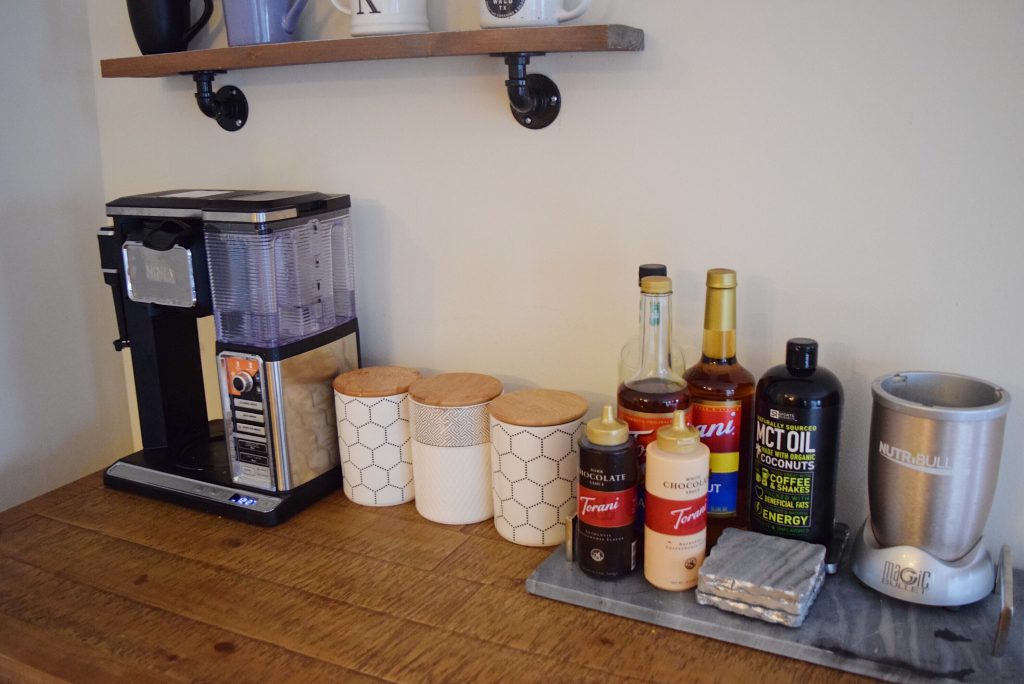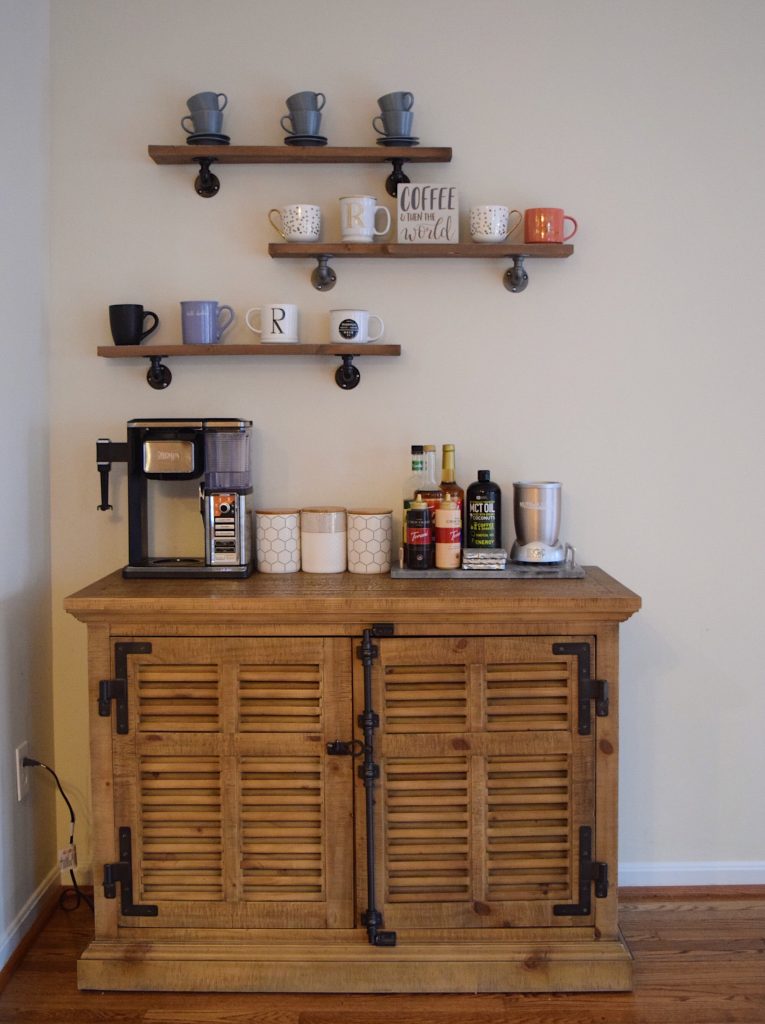 Next to the coffee machine I have 3 canisters for coffee beans and sugar. Next to that I have a tray that hold all the syrups, toppings, coasters and a blender for smoothies.
I was able to purchase all the flavored syrups at Bed Bath and Beyond. They have the biggest in store collection I've seen.
That's it for this simple DIY home coffee station. I am totally obsessed with it and I get so many compliments on it when I have people over!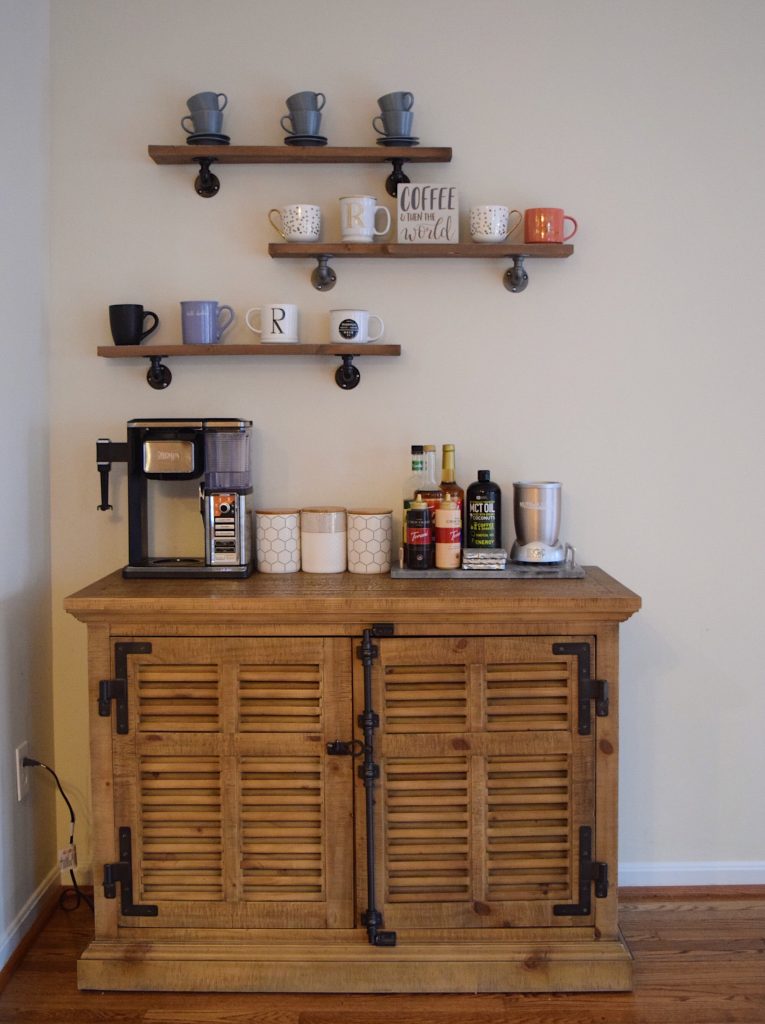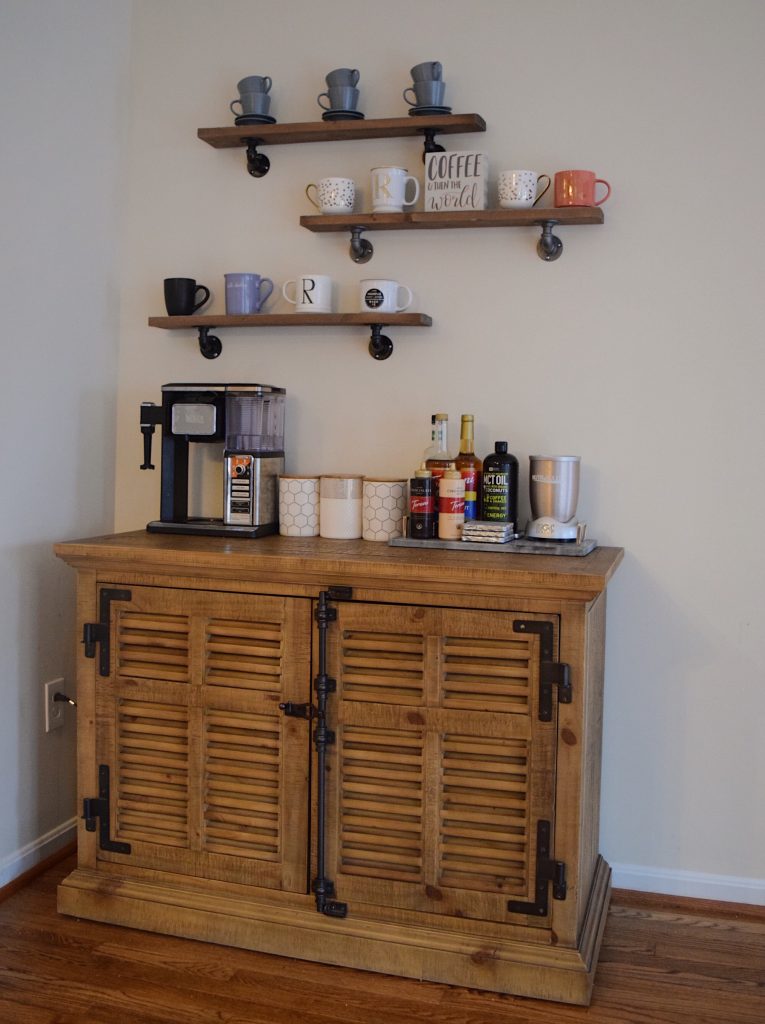 Thanks for stopping by and I hope you enjoyed this post!
XOXO
For my other DIY posts click the images below
---